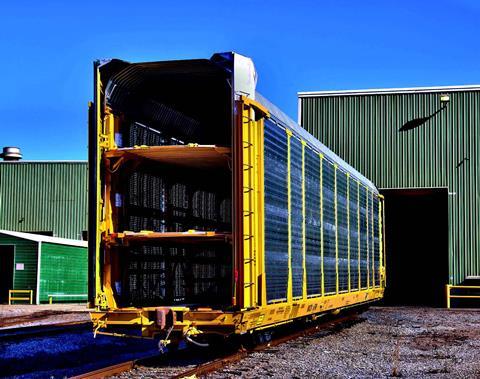 Trinity Industries, Inc. (NYSE: TRN) owns businesses that are leading providers of rail transportation products and services in North America. Our rail-related businesses market their railcar products and services under the trade name TrinityRail.
The TrinityRail integrated business platform provides railcar manufacturing, maintenance and modifications as well as railcar leasing and management services. The platform also offers secondary railcar sales, railcar investor services, and railcar brokerage services.
TrinityRail strives to have a customer centric platform providing a variety of premier railcar products and services designed to optimise the ownership and usage of railcars.
With an owned and managed fleet of over 120,000 railcars, TrinityRail offers one of the largest lease fleets in North America. Also available are railcar parts and components, and other customer focused services that provide greater operational efficiencies and enhanced railcar utilisation.
TrinityRail's portfolio of products include a variety of covered hoppers, flat cars and intermodal equipment, open hoppers, box cars, gondolas, tank cars and products to support the automotive industry. With facilities that offer unmatched experience and resources, TrinityRail is a leading producer of autoracks in and a common structure for tri-level or bi-level application.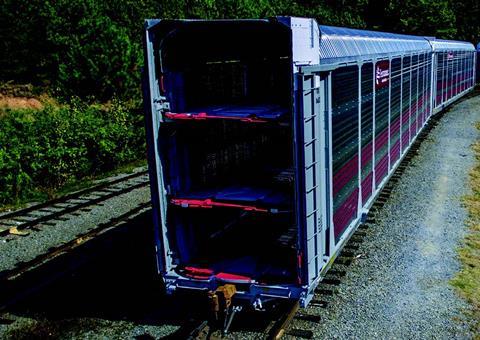 TrinityRail also provides the SealSafe radial door. This industry leading product offers enhanced security and vehicle protection while minimising maintenance. In addition, TrinityRail offers the latest in vehicle securement systems, the low profile TTM.
TrinityRail continues to offer innovative and focused products and services designed to add greater value to shippers of finished vehicles. North America. TrinityRail provides both standard bi-level and tri-level equipment as well as specialty products. Included in our portfolio are fully convertible autoracks for greater shipper utilisation.