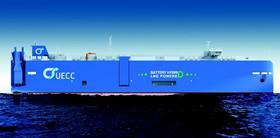 The leading provider of short sea ro-ro transportation in Europe' UECC's fleet of purpose-built vessels transports approximately 1.7m cars, 28,500 high-and-heavy units, as well as 300,000 tonnes of breakbulk cargo, per year.
UECC has taken on the role of a sustainable technological pioneer by having the world's first two and largest dual fuel LNG PCTCs; AUTO ECO and AUTO ENERGY, built in 2016. They were also the biggest ever 1A Super Finnish/Swedish Ice Class PCTCs built.
In 2019, UECC took yet another sustainable and pioneering technological step by ordering three Battery Hybrid LNG PCTCs for delivery in 2021. These new vessels will take UECC beyond IMO's target of 40% carbon reduction by 2030.
"This is a giant leap towards decarbonisation – unlike anything else that has been done previously in our industry, I believe – and something that we are extremely proud of," stated UECC's CEO, Glenn Edvardsen, when they were ordered in March 2019.
UECC was founded in 1990 and is recognised as a well-established carrier with reliable schedules and a trustworthy team of professionals ensuring your cargo is delivered safely and on time. UECC's liner trading network covers Europe from the Baltic Sea to the Mediterranean Sea. We are jointly owned by NYK and Wallenius Lines, and via our owners, shipping and transport solutions can be provided to destinations worldwide.

UECC is driven by the vision of being 'the leading provider of short sea ro-ro transportation in Europe" by the following values; Unity, Energy, Challenging and Commitment. It is through this vision and these values we develop and drive our performance, working together to serve our customers.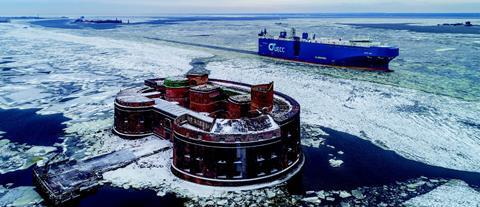 ADDITIONAL INFORMATION
• 85% of UECC's business is in automotive
• UECC partners with all major OEMs.
• UECC operates in Russia, Finland, Sweden, Norway, UK, Germany, Belgium, France, Spain, Italy, Greece and Turkey