This panel discussion features insight on Indian automotive logistics and supply chain management.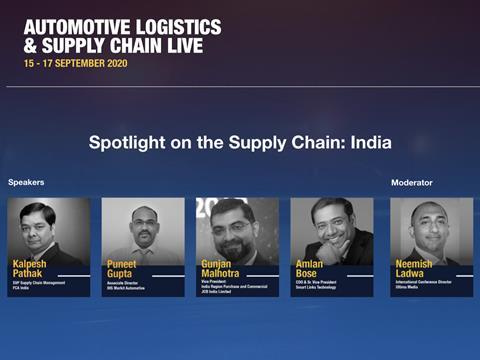 Featuring:
Kalpesh Pathak, SVP supply chain management, FCA India Automobiles
Gunjan Malhotra, vice-president: India region purchase and commercial, JCB India Limited
Amlan Bose, COO and SVP, Smart Links Technology
Moderated by Neemish Ladwa, conference and broadcast director, Automotive Logistics and Ultima Media
This panel was held on September 17th during the Automotive Logistics and Supply Chain Live virtual conference. Click here to view all videos from the conference on demand.