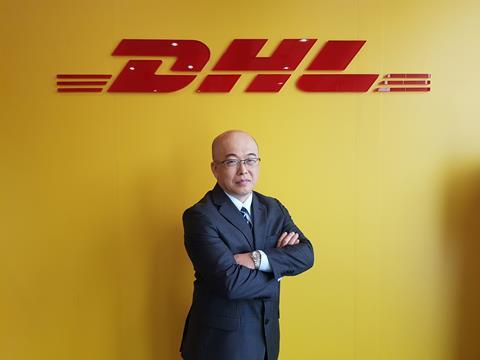 Toshihiro Koyama (pictured) has taken the role of senior director, automotive for DHL Supply Chain Thailand. He began the job at the beginning of September and is overseeing the expansion of DHL Supply Chain's automotive business in Thailand, with a particular focus on contract logistics.
Koyama is a logistics veteran with close to 30 years of experience. He started his career with a Japanese transport service company, where he spent more than a decade working across different teams globally. Prior to joining DHL Supply Chain, Koyama was based in Thailand with another global logistics company, spearheading its automotive national and cross-border trucking services.
"It is important that we invest in the right resources and expertise to ensure that we can support our customers' evolving logistics needs in the automotive industry," said Kevin Burrell, CEO DHL Supply Chain, Thailand Cluster. "I am convinced that Koyama's expertise and experience will be instrumental as we ramp up momentum in this growing sector. Our customers can continue to count on us to provide the most innovative solutions to meet their supply chain needs."
DHL Supply Chain said that Thailand has emerged as one of the largest commercial vehicle manufacturers in the world, and the largest in Southeast Asia, contributing to about 12% of the country's economic growth and employing more than half a million people. The company added that with the impending completion of the Eastern Economic Corridor by 2021 the government had committed to transform Thailand into a more integral hub for manufacturing, with a particular focus on incentivising companies to develop a comprehensive and robust electric vehicle (EV) ecosystem.
"DHL Supply Chain's global network and local expertise will bode especially well at a time when the automotive sector has been identified as one of the key growth engines of the Thai economy, said Koyama. "I am honoured to be given the reins to steer our capabilities toward greater customisation as automakers look to further invest in their manufacturing and assembly hubs."