CMA CGM and Mediterranean Shipping Company (MSC) have announced they are joining the TradeLens digital business platform, a service based on blockchain technology to provide secure shipping data and make global trade more efficient. The service was set up two years ago jointly by the Maersk shipping line and information technology giant IBM, and now has more than 100 members.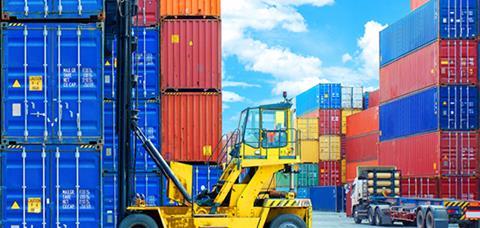 The addition of CMA CGM and MSC, two of the world's biggest container shipping companies, will mean that nearly half of the world's ocean-going container cargo will be available on TradeLens according to the companies behind the digital business platform. CMA CGM and MSC follow Zim Integrated Shipping Services, which joined the initative in March this year.
"The addition of CMA CGM and MSC will provide a significant boost to the TradeLens vision of greater trust, transparency, and collaboration across supply chains to help promote global trade," said TradeLens.
Participants from across the supply chain can derive significant value from the TradeLens' network, said Rajesh Krishnamurthy, executive vice-president, IT and transformations at the French CMA CGM Group.
With its commitment to open standards and open governance, TradeLens is a key platform to help usher in the era of digital transformation, he added.
André Simha, MSC's chief digital and information officer, commented: "Digital collaboration is a key to the evolution of the container shipping industry. The TradeLens platform has enormous potential to spur the industry to digitise the supply chain and build collaboration around common standards."
Such is CMA CGM's and MSC's importance, that they will operate a blockchain node, participate in consensus to validate transactions, host data, and assume the critical role of acting as trust anchors (validators) for the network, said TradeLens
Though carriers are important, the service is designed to provide value to all players, namely freight forwarders, port and terminal operators, inland transportation providers, customs, governmental agencies and final customers, said Vincent Clerc, chief commercial officer of AP Møller-Maersk.