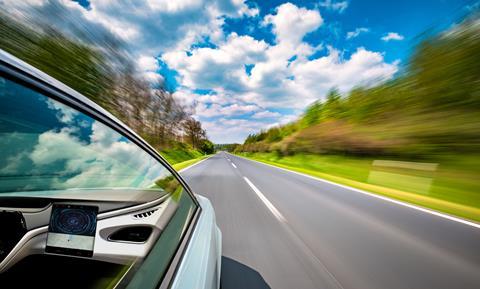 Government and industry partnership Zenzic launched a roadmap for the introduction of self-driving vehicles in the UK at a press conference in London last week. The UK Connected and Automated Mobility Roadmap (CAM) to 2030 was created with input from more than 150 organisations to provide a year-by year plan to show how the country can integrate self-driving technology by 2030.
Speaking at the launch at the Science Museum, George Freeman, Future of Transport minister, said: "The UK is a global leader in the development and safe testing of this technology, thanks to collaboration between government, industry and academia.
"Zenzic's roadmap is a fantastic example of the public and private sector working together to shape the future of connected and self-driving technologies – and demonstrate the UK as a world-leading test-bed in 21st century mobility."

Freight expectations
One of the organisations to contribute to Zenzic's roadmap was the Freight Transport Association. Natalie Chapman (pictured), head of south of England and urban policy, spoke about the organisation's vision for an autonomous and connected future.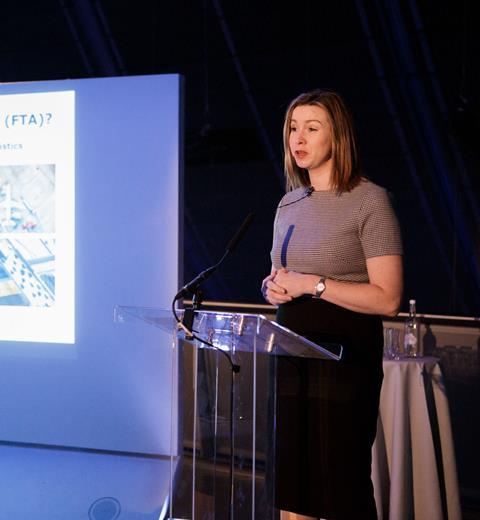 "We're not going to jump into fully driverless fully automated vehicles tomorrow, but we're already on the path," she said. "The first stage is about improved safety through automated features and we're already seeing cameras and sensors in HGVs and trucks fitted with automated braking systems.
"The next stage is being able to detect collision with vulnerable road users, which is important."
Chapman went on to discuss the economic, safety and environmental benefits of autonomous and connected driving in terms of highway automation, including managed traffic flow, and fuel and emissions savings.
She added: "We face the perennial challenge of recruiting HGV [heavy goods vehicle] drivers. If the [autonomous] technology is good enough, we can use it on selected roads, using a pilot rather than qualified driver or even someone driving the vehicle remotely."
Putting a framework in place
Zenzic was set up to coordinate nationwide testing and development of connected and self-driving vehicles in the UK, and its CAM roadmap is based on four key themes: society and people, vehicles, infrastructure and services.
The map also identifies six 'golden threads', which show areas which are dependent on cross-industry collaboration to achieve the goal of self-driving services being accessible to the public by 2030. These include safety, legislation, public acceptability, infrastructure and cybersecurity.
"Mobility is a massively diverse space and there are questions that need to be answered," said Daniel Ruiz, Zenzic CEO. "Without collaboration we risk reaching our vision not in 2030, but in 2079."
Of the 500 pinpoints in the roadmap, legislative changes were found to be most critical. According to Zenzic, regulations are vital enablers for the development, trialling and deployment of self-driving technologies and services. These include a consistent framework for the approval and licensing of self-driving vehicles, agreed safety standards, and the creation of a digital Highway Code.
Giving back to business
Although much investment will be needed to bring self-driving technology onto UK roads, the Society of Motor Manufacturers and Traders estimates that autonomous and connected cars will be worth £62 billion ($76.6 billion) to the national economy by 2030, and will create more than 420,000 new jobs.
When asked if there was a real business case for the technology, David Skipp, director of partnerships and innovation at Ford, said: "The roadmap brings a way for trials to come to roads with the right legal and insurance permissions – each time you do a trial you are getting another business case."
Kirsty Lloyd-Dukes, CEO of Latent Logic, an Oxford-based start-up which is using artificial intelligence to build models that enable the safe testing of autonomous vehicles concluded: "I think this [roadmap] is a genuine world-first. Lots of countries are excited about autonomous and connected driving, but I can't think of anywhere else that has shown the practical steps for how we can make this happen."
Automotive Logistics will hold its UK conference at Jaguar Experience Castle Bromwich on December 4. For more information or to register to attend, click here.