Prototype models of the Nissan Ariya electric vehicle have arrived in Europe from Japan. Volume imports will begin in 2021 when the fully-electric coupé crossover goes on sale
A small number of Nissan Ariya electric vehicles (EVs) have arrived in Europe ahead of volume shipments in the second half of 2021. The fully-electric coupé crossovers were flown in from Japan. Five versions of the vehicle will be going on sale in Europe next year.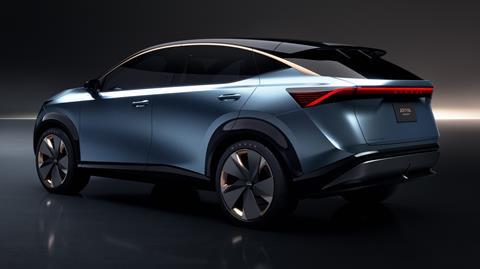 "It is with great pleasure we see the Ariya prototypes arriving in Europe. These versions will be used as show cars and some are also destined for testing purposes at Nissan grounds," said Helen Perry, chief marketing manager of Electric Passenger Cars, Nissan Europe.
"We can see how beautiful this car looks and we really can't wait to share more details in the upcoming months," Perry added.
The EVs were delivered by air from Nissan's production facility in Tochigi, Japan, where all future models of the Ariya for sale in Europe will be made from next year. The plant has gone through a major refit for the production of the new platform on which the Ariya is based. Volume shipments will be made by ocean vessel, though further details are not yet available.
Nissan's Sunderland plant in the UK, which has been building the Leaf electric hatchback since 2012, would have been an ideal manufacturing location for vehicles destined for Europe but Nissan has put expansion at the facility on hold until details on trade between the UK and the EU become clearer post-Brexit.
According to the SMMT, unless a tariff-free agreement is drawn up between the UK and the EU, the average cost of an EV made in the UK and exported to Europe under WTO rules would increase by 10%, equal to €2,200 (£2,000).