Fleet operators looking to switch to electric vehicles (EVs) stand to benefit from supporting infrastructure following the announcement that Vattenfall Network Solutions (VNS) is investing in the transport sector in the UK.
Fleet operators and logistics businesses looking to switch to all electric fleets are being offered a fully managed service to help reduce the carbon impacts of their operations. The energy provider is offering to design, construct, own and operate the electrical infrastructure to support EV adoption through its power-as-a-service (Paas) model.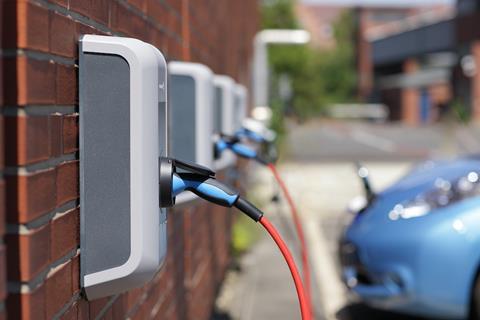 Power-as-a-Service covers the full costs of new or upgraded grid connections to support the additional power requirements of EV charging. According to the company, it can install new high voltage electrical infrastructure, or upgrade existing networks, to support vehicle charging, as well as designing innovative smart sustainable electrical systems. Fleet operators do not need to invest in the infrastructure themselves but buy it as a service from VNS. The company operates more than 16,000 electric vehicle charge points across Europe.
"At Vattenfall, we want to help businesses make the switch to all electric vehicle fleets and reduce the carbon emissions from their operations," said Maria Lindberg, director of heavy transport at VNS. That's why we're investing over £100m in network charging."
Lindberg went on to say that the company's goal was to enable fossil-fuel free living in one generation and that heavy transport firms needed simple, cost-effective solutions without any risk and uncertainty, which it could provide.
Logistics providers are increasing the electrification of their delivery vehicle fleets. For example, DHL is currently rolling out its StreetScooter delivery fleet and around a fifth of DHL's delivery fleet is now made up of zero emission vehicles, with the company's use of green electricity across the whole company already at 63%. UPS and FedEx are pursuing similar goals in the electrification of their fleets.