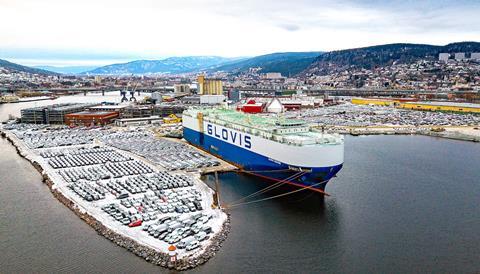 Norwegian finished vehicle logistics provider, Auto Transport Service (ATS), is phasing in an IT system from German logistics software company Inform for compound and transport management at its two vehicle logistics facilities at the port of Drammen.
According to Inform the system aims to make ATS' supply chain more transparent and efficient, and will control and plan all operations from vehicle storage to preparation and distribution.
ATS handles 50,000 inbound vehicles at the port of Drammen annually and processes them for onward transport by truck, train or short-sea vessel to ATS compounds or dealers across Norway.
"Punctuality and quality in vehicle distribution are crucial to fulfill customer demands, and ATS was looking for a system which supports their high standards," said Inform, adding that ATS would now be able to target real-time visibility of all vehicles through all stages of handling with the most efficient use of available resources.
"We were looking for a system which could manage all our processes within yards and workshops, like efficient parking allocation, location tracking, movements, equipment checks, damage inspections, and technical modifications," said Benedicte Markveien, managing director of ATS. "The decision for Inform was made during a reference visit to National Vehicle Distribution (NVD) in Ireland, where we were able to confirm that the entire system is working excellently in action. We believe that it will take our operations to the next level."
ATS is expected to have the system in place at Drammen before the end of 2020.