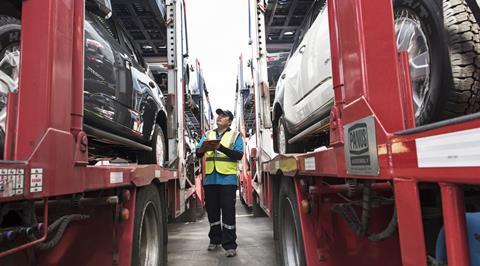 A new joint venture based in Thailand aims to provide a stronger inland logistics network for the distribution of finished vehicles in the country from the beginning of April this year.
WW Solutions, the land-based services division of Norwegian shipping giant Wallenius Wilhelmsen, has merged its operations with Mitsubishi Corporation LT (MCLOGI), which provides land and sea transport, yard management, warehousing and distribution processing. MCLOGI's automotive logistics division provides land-based, car-carrier distribution services and yard management.
Called MCW Logistics Solutions, the 50:50 joint venture will begin by offering the transport and distribution of finished vehicles, including yard management, for all car brands in Thailand where just over 1m cars were sold last year.
The company said it intended to expand the business from Thailand into other countries in South-East Asia and establish MCW Logistics Solutions as the preferred supplier of finished vehicle logistics services in the region.
"I am excited about this new partnership and what it represents in terms of potential and reach," said Michael Hynekamp, COO, WW Solutions. "It will create a strong foundation to cater for further growth in South-East Asia, and we look forward to working with MCLOGI to serve current and new customers even better in the years to come."
The combined annual revenue of the operation is around $15m.