Shortsea ro-ro provider CLdN has been adding capacity on its cross-channel routes, with an extra vessel to be deployed. Meanwhile, LSP Rhenus has announced it is launching an FVL department in the UK.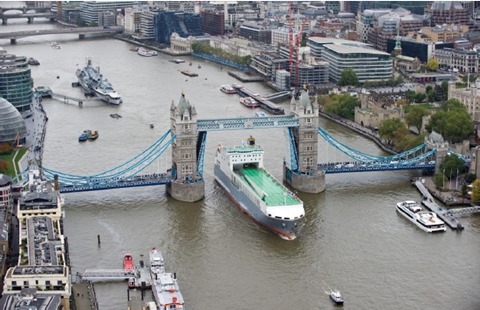 Both companies have cited Brexit and an attempt to avoid disruption as part of the reason why they are adding new services.
CLdN has added 25% extra capacity on both the Rotterdam-London and Rotterdam-Humberside routes. It will also deploy an extra vessel on the Zeebrugge-London route to allow for a third daily sailing.
CLdN told Lloyd's Loading List that it has seen a steady growth in customer demand for its reliable, low cost and Brexit-proof unaccompanied freight product and that "shipping unaccompanied trailers, (tank) containers, finished vehicles or project cargo between its own ferry terminals provides a 'one stop shop' to get goods shipped across the North Sea without running the risk of disruption".
The Rhenus Group, meanwhile, which traditionally specialises in inbound logistics, has added a finished vehicle logistics department in the UK to work on specialist vehicle transport, such as moving prototypes and managing customs clearance for individual vehicle shipments globally.
It is aiming for a range of customers, from individuals to dealerships and OEMs, offering transportation by air, ocean or road.
Spencer Davern, air & ocean director at Rhenus UK, commented: "The fact we have invested in a new department during these unprecedented times is a testament to our dedication to the automotive sector.
"As we head towards the completion of Brexit, it is going to be more beneficial than ever for businesses to keep their transportation needs under one roof, with a provider that can deliver complete support from start to finish, including customs clearance."
The UK officially left the EU in January but remains within the European single market and customs union until the end of this year, when the government has already announced there would be increased customs checks and declerations, which would impact on the speed and cost and moving automotive parts and finished vehicles. Up to now, it remains uncertain whether the two sides will reach a trade agreement that will avoid both sides paying tariffs on goods.