Gefco has expanded its automotive service parts warehouse in Wiesbaden, Germany to 10,000 sq.m and plans to roll out industry 4.0 technologies there in the coming months. This month the company has also made investments in finished vehicle compounds in Austria and France.
The logistics provider said it was looking to make service parts logistics more efficient by testing warehouse management systems and digitalising workflows, with the Wiesbaden parts centre acting as a testing ground for machine learning, artificial intelligence and internet-of-things (IoT) technology. Central to these plans is the introduction of collaborative robots (cobots) developed to work with warehouse operatives and manage repetitive tasks as well as enhancing safety.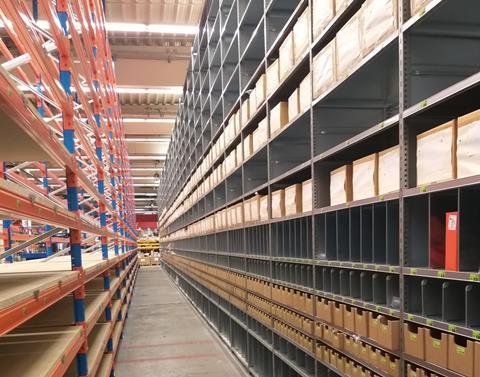 "We are very enthusiastic about the additional possibilities offered by this facility and keen to test innovative solutions designed to optimise our operations," said Frank Erhardt, general manager of Gefco, Germany. "It is a great opportunity to expand and innovate in this region, the hub of the German automotive industry, and we are looking forward to welcoming more customers to our facility."
Customers using the Wiesbaden facility include most leading automotive brands, said Erhardt, and the facility is processing 4,500 order lines a day.
The latest move follows the opening earlier this month of a workshop for used car refurbishment at Gefco's finished vehicle logistics compound in Vienna, Austria.
The workshop provides customers with a range of refurbishment services, such as inspection and appraisals, imaging, repair, valeting and maintenance.
"The demand for vehicle refurbishment services is increasing and I'm proud of our senior experts who are managing these news services," said Erhardt. "The Vienna compound is now equipped to offer customers full automotive services and a truly seamless supply chain experience."
This month Gefco also launched a one-year pilot project to test an automated vehicle inspection portal for finished vehicle bodywork, aimed at speeding up the delivery of vehicles from the assembly line. The portal has been developed by AI scanner start-up ProovStation. It is positioned in the Gefco's vehicle reception area at the Marly-la-Ville logistics compound and scans incoming vehicles, capturing 1,000 images in three seconds, with the aim of more accurately identifying any damage to bodywork and speeding up inspections.
"We're very excited to be collaborating with Gefco on exploring this new technology to optimize the quality and efficiency of the inspection process for Gefco's customers," said Cédric Bernard, CEO of ProovStation. "We're confident this pilot will bring the expected value and allow us to pursue this partnership, which is an important step in our development."