In the last weeks, the IMO, container line CMA-CGM and Gefco have all been hit by cyberattacks, crippling their IT systems. All are saying their essential services have now resumed.
Gefco was the first to be hit and had to shut down most of its systems. Last week, its CEO Luc Nadal said that the company's operations teams had set up alternative processes to ensure business continuity. He commented: "They have done this in record time, and I am truly proud of their achievements. We've also spent a lot of time ensuring a robust coordination with our customers during this crisis."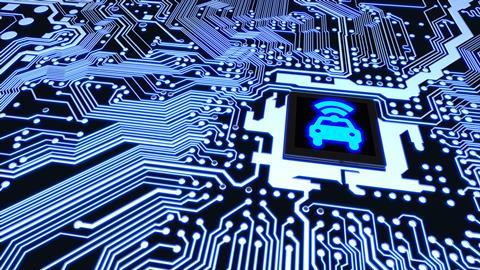 By September 28, it said that customers were able to access its environment again, and that its operational teams were fully mobilised to generate potential missing information from its systems. Warehouse operations and compound and transport services were also being reconnected.
CMA-CGM, the world's fourth largest container shipping line, was hit by a severe ransomware attack last week and also shut down its network to prevent further spread of malware. Its Ceva Logistics subsidiary was unaffected. By September 30, it said it had started reconnecting offices, and its electronic booking system remained live.
The company said in a statement: "We suspect a data breach and are doing everything possible to assess its potential volume and nature."
Finally, the International Maritime Organisation was the third organisation to suffer a cyberattack. A number of its web services became unavailable on September 30 and it shut down key systems to prevent further damage.
By October 1, service has been restored to the GISIS database, IMODOCS, and Virtual Publications, with other systems to follow.
In a statement, it said: "The Secretariat takes its responsibilities for cyber risk management and information security management extremely seriously and has acted immediately to address the cyberattack and to implement measures to ensure the risk of recurrence is minimised."
The cyberattacks raise questions and challenges for the global shipping and logistics sector at a time when it is facing constraints in capacity as global freight flows recover following global lockdowns this past spring.
The past few years have seen a number of high-profile cyberattacks on logistics and automotive companies. Cosco Shipping Lines was hit in 2018 and an attack on shipping line AP Moller-Maersk in 2017 knocked out operations and was estimated to have cost the company between $200m and $300m. TNT Express and a number of other companies were also hit. That followed a similar attack in May 2017 that affected carmakers and logistics providers, including Renault-Nissan and Deutsche Bahn.