Companies and workers in General Motors' supply chain are beginning to return to normal operations now a six-week strike at 55 of the carmaker's plants in North America has ended after union members accepted a company offer.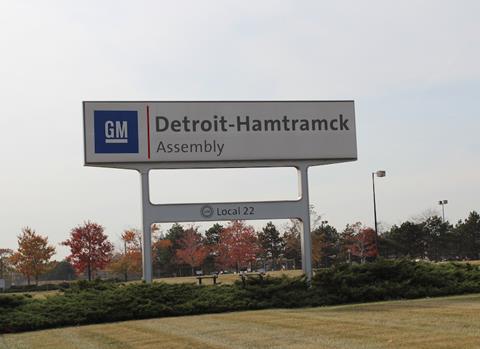 General Motors (GM) is widely expected to be back to full capacity within a week, but how long it will take before all suppliers are up and running and able to deliver automotive parts or services is less clear. Some commentators say there are likely to be bumps in the road before GM's production is operating without inbound supply problems.
The strike brought large parts of the US automotive supply chain to a standstill with storage space filled up and parts stored in tractor trailers.
Sales of GM vehicles were largely unaffected because of a large number of vehicles in stock. But the supply of parts for repairs was affected, car owners delayed repairs and there is expected be a post-strike catch up in the aftermarket.
Additionally to the workers' pay and conditions terms, the GM-UAW union agreement includes the company investing $7.7 billion in the US such as a new electric pickup truck assigned to Detroit-Hamtramck assembly plant and more than $4 billion for additional vehicle programmes and improvements to existing plants.
Among issues in the dispute were the company's plans to invest more in electric vehicles and the UAW's desire for members to have a greater share of the company's gains since it emerged from bankruptcy a decade ago.
The OEM has agreed a clear path for temporary employees to become permanent workers, a key demand of union negotiators. The four-year agreement has addressed the two-tier wages structure and permanent-temporary worker classification "that has plagued working-class Americans," said Terry Dittes (pictured), UAW vice-president and director of the UAW-GM department.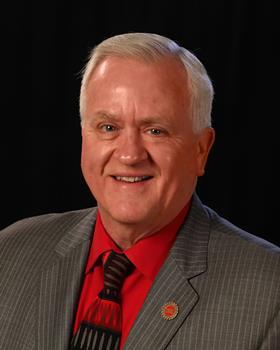 GM's chairman and CEO Mary Barra said: "We delivered a contract that recognises our employees for the important contributions they make to the overall success of the company, with a strong wage and benefit package and additional investment and job growth in our US operations."
When GM released its third-quarter results on October 29, the company said the stoppage cost it $1 billion in the three months and estimates the total cost will be about $2.9 billion. Much of the financial impact will be borne in the current quarter.
In a conference call with investment analysts, Barra said most strike-related production losses will not be recovered this year because of capacity constraints.
Chief financial officer Dhivya Suryadevara added: "The ability to recover lost production during the strike in 2020 will depend on industry performance in our capacity availability as we already run our full-size truck plants at maximum three-shift capacity."
According to a transcript of the call provided by investor service Motley Fool, Barra also said: "I want to thank our dedicated suppliers. They were in constant contact with us throughout the work stoppage and ensuring us they would be ready for a prompt safe restart once the new contract was ratified.
"And I'd also like to thank our dealers who helped us sustain our momentum in the marketplace and they worked very hard to minimise inconvenience to our customers caused by our limited ability to ship service and repair parts. To speed up recovery and get parts flowing to dealerships, comprehensive plans are in place to allow the network to recover as quickly as possible."
She added: "As we look at meeting customer demand, our US dealerships finished the third quarter with a healthy level of inventory. As the strike continued, our teams worked tirelessly to ensure we could ship as many vehicles as possible to our dealers.
"However, with no additional vehicles in the pipeline for many weeks, our dealer inventories will be temporary leaner than we'd like. The team is doing everything in its power to restore our supply of vehicles back to normal levels."
Outside the contract with the UAW, the company says it is also bringing battery cell production to the Mahoning Valley, Ohio, and selling its Lordstown plant in Ohio to Lordstown Motors Corp, a new company which plans to build electric pickups for commercial fleets.
With the GM deal concluded and members back at work, the UAW said it will now bargain with Ford.