In its latest results Renault estimates that its vehicle production shortfall thanks to parts shortages for 2021 will reach around 500,000 units, above the 200,000 it previously forecasted for the year. However, the company is making efforts to meet its projected operating margin.
The results show that impact of the semiconductor crisis on production cost it 170,000 units in lost vehicle production for the third quarter, adding to losses sustained in the first two quarters.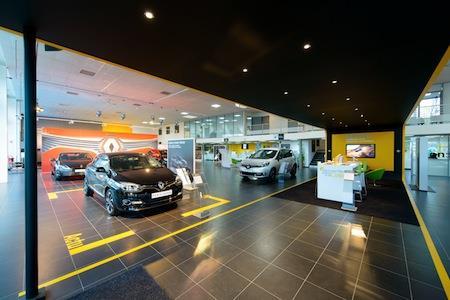 Thanks to those production losses, Renault Group sold just over 599,000 vehicles in the third quarter of this year, a decrease of 22.3% compared to 2020, with revenue down 13.4% to €9 billion ($10.4 billion).
Damage limitation
However, the carmaker has made efforts to minimise the impact of the sales losses on operating margins and said its full-year target would be similar to the 2.8% it announced for the first half of the year.
The semiconductor shortage has made balancing inventory and maintaining free cash flow in the supply chain more critical than ever. As Jean-Françoise Salles, global vice-president for supply chain at Renault Group, explains in a four-part special with Automotive Logistics, the situation has made balancing inventory and maintaining free cash flow in the supply chain more critical than ever.
"The actions taken to further lower costs and maximise the value of our production allows us to confirm our guidance for the year despite the deterioration in components availability in the third quarter and reduced visibility for the fourth quarter," said Clotilde Delbos, chief financial officer of Renault Group.
The worsening global chip shortage presents further obstacles for reviving production. Amid the ongoing shortages of materials, Renault's Batilly, Sandouville and Palencia factories have been closed for a week and Maubeuge has ceased production for three days.
Car sales in Europe are set to decline below even that of 2020, when coronavirus restrictions saw a near-total shutdown of production in the second quarter but saw a strong rebound in the second half of the year.
Continued constraint
As the end of Covid lockdown measures in Malaysia – a major manufacturer of semiconductor production – restore production there, and global strategies to increase supply to the automotive industry get into gear elsewhere, the shortage in supply is expected to ease. However, industry experts see semiconductor reserves remaining constrained throughout 2022.
Speaking at the Automotive Logistics Supply Chain Global Live conference in October, David Anderson president of Semi Americas, a semiconductor association, outlined how microchip manufacture has been affected a number of factors.
"Materials and components for building the equipment are in short supply and that really could cap the momentum on certain sectors," he said.
Inflationary pressure on both the demand and supply side [and] double booking to buffer stocks, could also lead to inventory fluctuations when lead-times normalise, according to Anderson. He added that it was now becoming increasingly essential for suppliers to provide a clearer picture of product availability.