Sigfox is using its 0G network and internet-of-things expertise to better track packaging assets used by the automotive industry, helping to cut losses of equipment and operational costs at the same time, as well as improve rotation times
The loss or misplacement of returnable containers and packaging is an ongoing and expensive problem for the automotive industry, currently estimated to cost around $1 billion a year. The typical level of returnable industrial packages lost annually to the industry is on average 10% and, given the range in cost of an individual piece of equipment being up to several thousand euros, it is easy to see how the cost adds up (not to mention the parts that may be inside that go missing as well). Purchasing or replacement by disposable packaging adds further cost.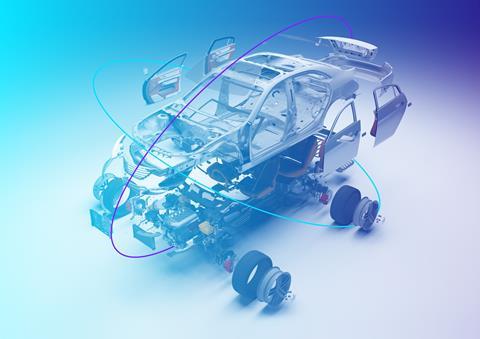 Carmakers, suppliers and packaging providers are tackling the issue on a number of levels but are increasingly turning to digital technology experts for better tracking of their packaging assets.
Sigfox, a provider of internet-of-things technology, has been working with Groupe PSA and IBM on a track and trace technology to more accurately monitor and control the movement of packaged parts between its suppliers and assembly plants. That is no mean feat given the total number of locations in the European network numbers around 2,000. To consistently track the movement of the returnable industrial packaging Sigfox has developed a low-cost and low-energy technology to detect wi-fi access points present on those sites. Information on location can be transmitted with low bit rates across greater distances using low bandwidth, battery powered devices. The system is otherwise known as 0G communications and Sigfox was instrumental in its development.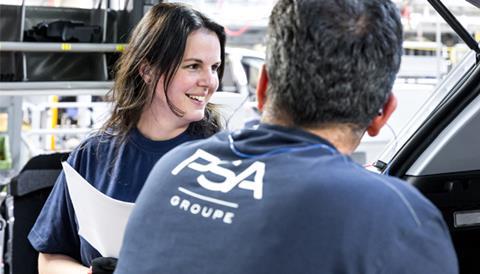 Groupe PSA and Sigfox
Groupe PSA started using Sigfox technology in 2019 to more accurately monitor and control the movement of parts between its suppliers and its European assembly plants (over 2,000 sites).
The digital system uses Sigfox's international 0G network and IBM's cloud-based IoT technologies to connect location devices attached to containers and packaging to the Internet.
Feeding information from the containers at several junctions in the inbound process into the digital system, it allows the carmaker to optimise container rotation between supplier sites and its factories.
The main interest for PSA in the Sigfox technology was the fact that it consumed a low-level of energy which makes battery life on the tracking assets more predictable.
"We are predictable because whatever we send, the number of messages, we know the energy we consume," says Mazet. "Whereas in the IoT of the other XG networks [2G-5G] you have constant synchronisation between the device and the network, so you are always consuming energy. Using the Sigfox technology, you only consume when you send a message. This consumption is always the same. This was one of the key advantages, with our 0G public network international coverage, that convinced PSA to work with us."
Accuracy on assets
Sigfox has now worked with Alps Alpine, manufacturer of high-quality electronic products and BoxID, a supply chain analytics platform provider on asset tracking solution dedicated to the automotive supply chain based on wi-fi location service.
Benjamin Mazet, product management director at Sigfox and the company's specialist on returnable industrial packaging (RIP) for the automotive industry, explains that the service provides a location accuracy level of between 250 metres and 50 metres, including within a carmaker's or tier supplier's production facility.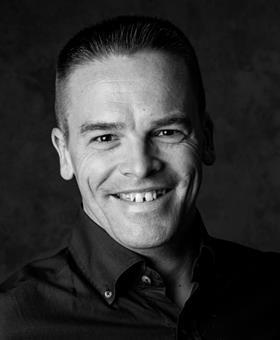 "The customer is able to see inside the factory, or inside the location of the supplier, where those packages are and so is able to provide detailed information about the location and the volumes," says Mazet. "He also has a great accuracy in following the daily routine of an asset with five to six data uplinks per day. More than a daily report, such level of data capture gives carmakers the ability to follow up closely the behaviour of their asset."
Not only does this help to solve the problem of lost or misplaced packaging, it helps to improve the use of different packaging assets, minimising the rotation time between the vehicle maker and the suppliers.
"The fact that we provide a large amount of information means we can better compute the volume of packages needed," Mazet points out. "In the past, because of a lack of information or the complexity required to gather it, a lot of margin was put on the number of packages used. But with this additional information a customer is able reduce the margin by anything around 20%."
At the same time, the carmakers are able to quickly detect any loss of packaging. The asset tracking solution provides data on where those packages are and who is responsible for them at the time in the supply chain.
Sigfox reports that the application of the 0G-enabled Wi-Fi location service means the number of lost RIPs could be significantly reduced as well as the global investment in packaging by optimising the rotation time.
Sigfox by numbers
Founded by Ludovic Le Moan and Christophe Fourtet in 2010
0G network is deployed in 72 countries and regions, across five continents
1,500+ customers
It currently covers 5.3m sq.km with access to 1.3 billion people
16.3m registered devices on the 0G network
40+m messages are sent every day
€300m raised with strategic and financial investors in Europe, the US and Asia to support the expansion of the 0G network
Number of lost returnable industrial packaging units has been cut by 20% to 50% reduction in global packaging investment
0G as standard
Another cost saving comes in the network technology being used. Unlike 5G technology, which is costly on a number of levels, 0G communications are low on device complexity and data consumption. To identify where a container or package is the tracker device provided by Alps Alpine only needs to communicate one or two times a day with a low volume of data, but it needs to do so reliably over a longer period.
"You just have to provide Wi-Fi access points, but you have to be able to use it over a long time, so you need to have a device with a life duration of three to five years," explains Mazet, adding that a reliable battery is essential in the absence of a power supply. "You also need a connectivity service that is really energy efficient, that is reliable enough to manage those use cases. That is the DNA of the 0G network."
A network working off a low level of resources that is widely available and that is able to provide worldwide coverage with fewer stations for low-cost use cases is the answer to the problem of costly asset tracking. Sigfox would like to see it adopted as an industry standard.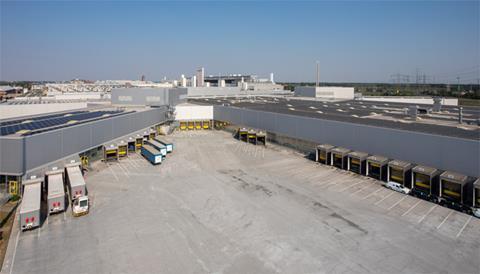 Labour saving
The technology also offers savings in terms of labour. Without the capability to detect the location of a container 'live', vehicle makers have to use staff to do so.
"Most of the time that has to be manual, [with staff] looking at the inventories and trying to track information on supplier side to understand how many packages they have. They are using a lot of people to do it.
Mazet mentions that yearly inventories can take days and possibly involve tens of workers over several days of schedule downtimes, something that is also costly.
"With our solution we are providing live information, with full visibility among the different stakeholders, and are able to monitor the asset at any moment and whereabouts in the different locations the different packages are positioned," says Mazet, adding that in doing so it reduces the money spent on them.
"We are working with Alps Alpine and BoxID to provide a complete solution for the automaker, including information on location, on the different stocks and on the different flows, so as to be able to raise alerts with packaging that is out of the usual flow between the supplier and the automaker," says Mazet.
The asset tracking is also able to study in detail the time taken by the packaging or container assets in the different stages of the supply chain, even when they move from one location to another. Furthermore, Sigfox provides a back-up system based on the metadata generated by its network that enables it to locate the tracker device even in areas without Wi-Fi access point, with an accuracy within a number of kilometres.
The data gathered helps to provide statistics and analysis to solve problems that arise as well as anticipate issues before they happen, including loss. It also means this asset tracking solution can help optimise the use of the packaging by working closely with the tier suppliers feeding parts to the carmakers.
Alps Alpine and Sigfox
Sigfox and Alps Alpine, a manufacturer of high-quality electronic products, signed a Global Alliance Partnership Agreement in 2019. The agreement is the first of its kind for Sigfox, allowing it to work closely with Alps Alpine to drive forward technical innovation and expand their combined reach.
Alps Alpine is one of the world's foremost manufacturers of components including sensors, human-machine interfaces (HMI), switches and connectivity devices to the automotive, industrial and smartphone industries. The Alliance combines Sigfox's 0G network, which uses very little energy to connect billions of devices, with Alps Alpine's mass production capabilities. This opens up huge possibilities to roll out connected devices to the mass market, enabling businesses to accelerate their digital transformation, develop new services and create value for the market.