Daimler has elected Bernd Pischetsrieder as chairman of its supervisory board, replacing Manfred Bischoff who is stepping down from the role after 14 years.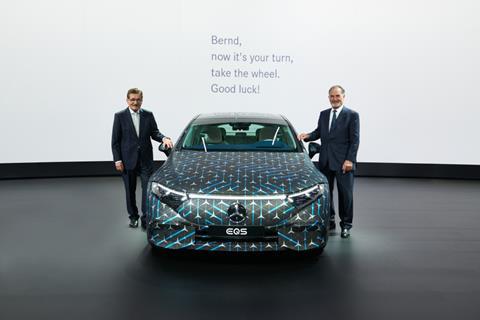 Pischetsrieder a was elected last week following Daimler's Annual Meeting on March 28 and will serve until 2024. Pischetsrieder has been a member of the board since 2014. He has previously been management board chairman at VW and BMW.
At the meeting Daimler said Bischoff's departure marked the end of an era.
"It is fair to say that Manfred Bischoff has left his mark on a piece of German industrial history," said Ola Källenius, chairman of the board of management for Daimler and Mercedes-Benz. "This company is extremely well positioned for the future, and that is largely thanks to him."
Bischoff took up the role of chairman of the supervisory board at DaimlerChrysler in 2007 and according to the carmaker has repeatedly helped it to make "ground-breaking strategic decisions", including making the Mercedes-Benz brand a leader in the premium segment. The carmaker has awarded him the title of honorary chairman of the supervisory board of Daimler AG.
Pischetsrieder joined Production Planning at BMW in 1973 and went on to become technical director in South Africa from 1982 to 1987. In 1991, he was appointed to the Board of Management of BMW and became its chairman in 1993. During his time as head of BMW, Pischetsrieder was known for strengthening the company's position as a leader in the luxury car market.
He left BMW to become a member of the board of management of Volkswagen in 2000 and was appointed CEO of the Seat division. He was appointed chairman of the board of management in 2002, taking over from Ferdinand Piëch until 2006. He went on to hold an advisory role at the company between 2007 and 2012.
In other appointments to Daimler's supervisory board, shareholders elected Elizabeth Centoni, chief strategy officer and general manager of applications at Cisco Systems, Ben van Beurden, CEO of Royal Dutch Shell and Martin Brudermüller, chairman of the board of executive directors of BASF.