Crane Worldwide Logistics has named former Jas Forwarding executive Robert Gulyas as its new global vice-president for automotive and industrial. He replaces Michael Labadie who has moved to a new role as managing director at Seko Logistics.
Gulyas comes to logistics company with 20 years of industry experience, serving for over ten years at Jas Forwarding, most recently as global account director for the EMEA region. Prior to that he spent almost three years at Germany's Ceva Freight.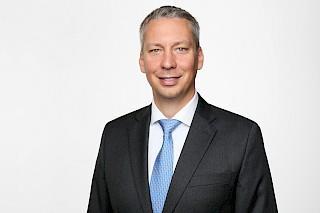 "It's crucial that we provide the best people to provide supply chain expertise to support our clients at this challenging time," said Gerard Ryan, president, Global Commercial at the company. This will ensure support for supply chain stability in the future, and address today's supply chain challenges.
"We are delighted to have Robert's expertise on board to develop our Automotive and Industrial vertical further and continue to provide advanced service levels to our clients with state-of-the-art technology," he added.
Gulyas has spent recent years focusing on the automotive and industrial sectors, receiving acclaim for driving solutions and excellence.
Upon his appointment Gulyas said: "The automotive supply chain has traditionally relied upon lean logistics techniques and has been a showcase for just-in-time methodology. There is no denying there are challenges ahead and transformation is underway. My goal at Crane Worldwide Logistics is to provide a global partnership approach to deliver added end-to-end value in global supply chains."
This marks the second appointment of a former Jas Forwarding executive by Crane. In May, Crane named John O'Connor as its executive vice-president for strategy development.