Gefco UK has named Youssef Bajddi (pictured) as its new finished vehicle logistics (FVL) director, as the company looks to expand its UK operations.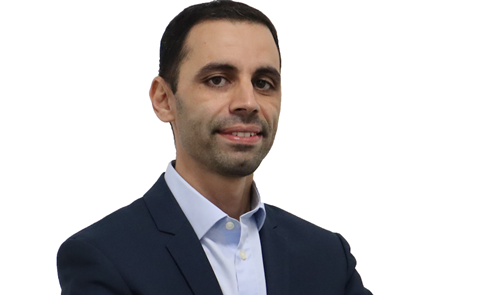 Youssef brings 14 years of industry experience to the role, having previously worked in international supply chain operations and strategy. He has been part of the Gefco Group for the past decade, joining the logistics firm in 2011 as a supply chain analyst.
Bajddi takes over Vitor Mestre, who has moved over to a new role at Gefco Corporate.
Bajddi will be responsible for strengthening Gefco finished vehicle logistics in the UK market, aiding the business to manage and overcome future challenges, as well as developing accommodation for EVs and new mobility solutions in Gefco services.
"The automotive sector is currently going through some of the most significant shifts – in technology and consumer attitudes towards personal mobility – in living memory," said Bajddi. "It's no doubt an exciting time to be working in this area, with many challenges and opportunities that we must be able to meet head-on in the coming years. I'm immensely proud to be entrusted with leading the Gefco UK FVL team as the company looks to innovate its product offering, respond to emerging trends and deliver for customers."
Throughout his tenure at Gefco, Bajddi has managed FVL control towers for key automotive clients' worldwide flows and worked on project teams to prepare operational transitions to new client FVL processes.
Cedric Chacon, managing director at Gefco UK, commented: "Throughout times of significant market change, strong leadership is vital. I'm confident that Youssef, with his years of industry expertise and knowledge of the wider Gefco Group, is well-placed to deliver the excellent customer experience that we've come to be known for."