Jens-Peter Riemann (pictured) has been named regional vice-president of Kuehne + Nagel's Automotive and New Mobility business unit in the Middle East and Africa region, effective February 1, 2022.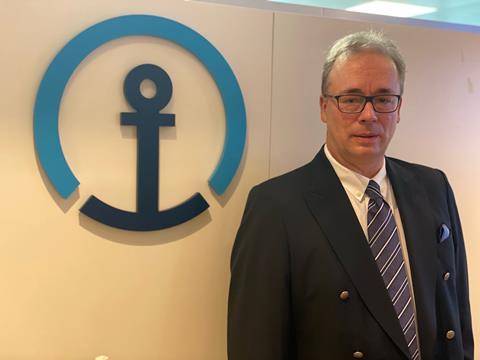 Riemann will be based in Dubai, United Arab Emirates (UAE), supporting the logistics provider's expansion into Africa. Particular emphasis will be given to the inbound logistics supporting lithium-ion batteries, parts and components for electric vehicle assembly as well as for the development of electric vehicle (EV) charging infrastructure projects.
Riemann brings around three decades of logistics experience, having held several leadership positions worldwide. He previously worked for Kuehne + Nagel in the US and Malaysia between 1993 and 2004.
He has held management positions at various logistics companies in the US, Hong Kong and the Netherlands, and was the global automotive business development director at a Danish transport and logistics giant, DSV.
Continental shift
Riemann's appointment comes as Kuehne + Nagel works to expand its network of offices in Africa. The new offices are managed and supported by a control tower in Durban, South Africa, as a single point of customer contact.
With the expansion, Kuehne + Nagel will be represented in 18 African countries: South Africa, Kenya, Uganda, Tanzania, Egypt, Angola, Namibia, Madagascar, Zimbabwe, Swaziland, Mozambique, Mauritius, Botswana, Nigeria, Ghana, Ivory Coast, Senegal and Rwanda. In the first quarter of 2022, Kuehne + Nagel plans to increase its footprint with a second expansion on the continent.
The company said the move will provide better access to African markets and offer African manufacturers specialised and industry-specific services.
Citing the increasingly significant role in worldwide trade of Sub-Saharan Africa, Kuehne + Nagel said it is offering a "strong and compliant supply chain" by combining the strengths of a local presence with global operating systems and processes.