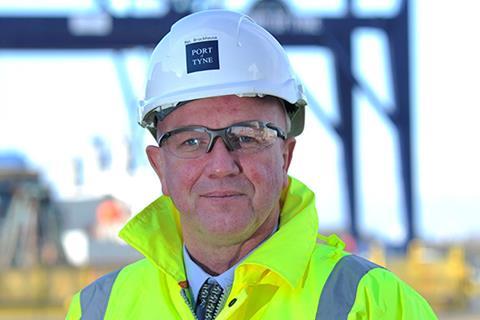 Mel Brockhouse (pictured) has joined the Port of Tyne in northeast England as chief operating officer, where he will be responsible for engineering, infrastructure, rail freight, transport, warehousing and other aspects of the port's operational activity.
The Port of Tyne is one of the UK's largest car export hubs handling around 600,000 cars a year, plus vans, trucks, mining and construction equipment, and train carriages as part of its high and heavy offering.
The port has more than 25,000 vehicle spaces in dedicated storage compounds, and also shifts containers with time-critical automotive parts.
Most recently Brockhouse was managing director of operations at international logistics group NFT of the UK, a post he held for two years.
Before that, he worked for DHL for 33 years, finishing as vice-president of operations and was responsible for the group's largest commercial accounts in the UK and Ireland, managing a team of 7,000 with an annual turnover of £350m ($455m).
Port of Tyne's CEO Matt Beeton said: "I'm absolutely delighted to welcome Mel to the team. He brings substantial knowledge of the global logistics industry and will play a significant role in helping us to achieve the goals in our Tyne 2050 strategy."