Bob Buttermore will take over as senior vice-president and chief supply chain officer at Rockwell Automation from February 13 this year.
Buttermore the lead the Integrated Supply Chain (ISC) organisation at the industrial automation equipment provider. He will be responsible for leading global strategy and development of manufacturing operations, manufacturing engineering, quality, sourcing, logistics and customer care.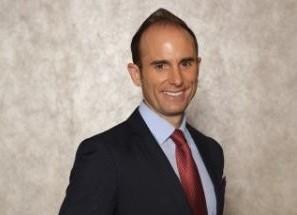 Buttermore joined Rockwell around 25 years ago. Over that time he has held senior roles in in operations management, sales, and sales management, including as regional vice-president for Greater China. Most recently, Buttermore was vice-president and general manager of the Power Control Business within the Intelligent Devices division, overseeing global operations, and developing and implementing the division's strategic direction. In this role, he led Rockwell's recent acquisition of Danish electronics company Cubic.
In the new role Buttermore takes over from Brad Skogman, who service as interim head of ISC since June 2022. He reports to Rockwell's chairman and CEO, Blake Moret.
"Bob has demonstrated vision and leadership in growing our core business and meeting our customers' needs," said Moret. "His strategic vision, leadership track record, passion for building and empowering teams, and ability to work across the company position him well to lead our agile supply chain organisation."