In 2019, Colombia's Santa Marta Port Authority (SPSM) reported a rise in finished vehicle traffic of 31%, to 57,000 units.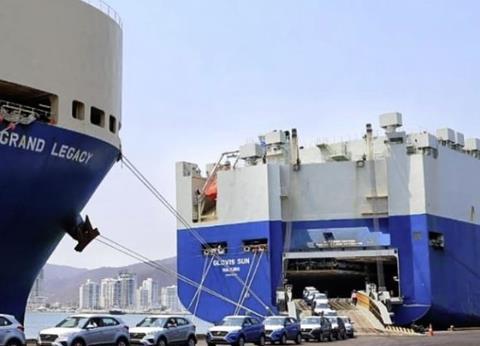 Santa Marta port is now responsible for importing 25% of Colombia's finished vehicles and is also rising in importance as a transhipment hub.
"The growth of vehicle movements through the port is driven by the growth in sales in the country and also influenced by the trade in transhipments," said a spokesperson for the SPSM.
Sales in Colombia in 2019 amounted to more than 257,000, an increase of almost 2% on 2018.
The leading brands by sales in Colombia are Renault and Chevrolet but the port is handling a wider range of makes, including BMW (including Mini), FCA (Dodge and Jeep, and Fiat), Kenworth, Kia, Mercedes-Benz, Peugeot, Toyota and Volvo.
The port authority also said growth was supported by the expertise of the terminal processors it now had in place, and the improvements in efficiency and quality. SPSM handles its own vehicle terminal.
The year was particularly notable for an historic milestone, one that involved the largest and fastest transshipment of ship-to-ship vehicles ever undertaken in Colombia. This involved a total of three vessels and the transshipment of 1,274 units arriving from India and Europe. These were offloaded and reloaded onto a fourth ship serving markets in Peru, Ecuador and Chile. The total operation took just 20 hours and there were no reported incidents.