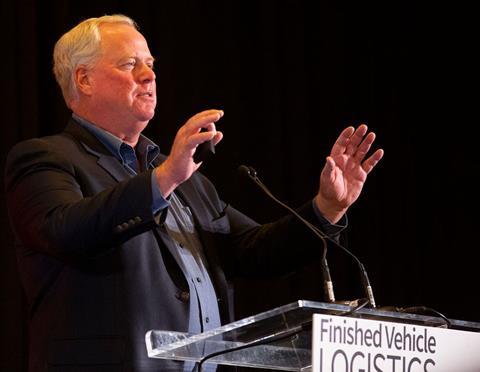 Industry advisor Dennis Manns is leading a new automotive and logistics consulting company, North Motors Group.
Based in Florida, the group has been created to assist OEMs and automotive logistics providers in North America.
"The North Motors Group really evolved from all of the work and requests I've received from OEM and supplier customers," said Manns.
"The OEM customers have so many moving pieces, a large investment in product in their pipeline and the expectations are very high. Time, service and network efficiency are their daily challenges.
"For the automotive supplier customer- they want to grow their business, they want to elevate their brand and frankly they want to become a better communicator within our industry."
According to Manns, the North Motors Group will help to create and establish a brand for automotive supplier providers as well as provide improvements to their daily operations and costs indicators [including] an independent review.
"Too often the how and why of these branding efforts are misunderstood or poorly executed," said Manns. "Whether it is helping a customer team elevate their performance against standards, reduce their cost per unit of operations or improving a company's industry brand market awareness – the North Motors Group will help our customers become an industry leader.
"I look forward to sharing my new team's capabilities."
Manns has an extensive background in the automotive and logistics industries that includes a period as Chief Commercial Officer for Road & Rail Services and a 31-year career at American Honda in sales and operations roles. He is also a board director for AMPORTS, in Jacksonville, Florida.