Building on its increase in business through 2019, the Brazilian port of Vitória has reported a 40% surge in imported finished vehicles in January 2020 compared to the same month last year. The port's three areas given over to this activity – Capuaba, Cais Comercial de Vitória and Terminal de Vila Velha – handled 3,569 units in the first month of the year.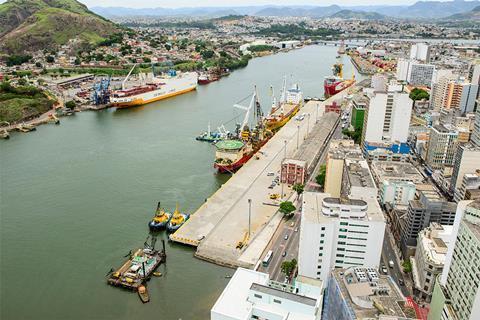 The vehicles are distributed across the state of Espírito Santo and neighbouring states.
Roberto Garófalo, director of port operator Poseidon Marítima, said vehicle imports were performing well in the region because of Brazil's economic stability.
Historically, the state's ports have acted as the main gateway for vehicles being distributed to the south, southeast and midwest regions of the country. As a result of this, unloading operations are now extremely efficient, while there is also a good logistics structure in place to handle the vehicles, and that this is particularly the case in the Greater Vitória region.
Nevertheless, despite the current affluence, Garófalo warned that this upsurge should not be taken for granted. "It is imperative that the Brazilian economy is stable, with the dollar at acceptable levels, so that the resumption of imports is consolidated," he said.