French logistics providers Gefco and Gardien Transports are collaborating on the testing of synthetic biodiesel produced from waste oil and fat as an alternative fuel for their finished vehicle haulage equipment.
The companies are testing two car carriers for deliveries in northern France and have chosen the Altens PUR-XTL synthetic biodiesel, manufactured exclusively from waste. The alternative fuel can be used in regular diesel vehicles without any technical changes.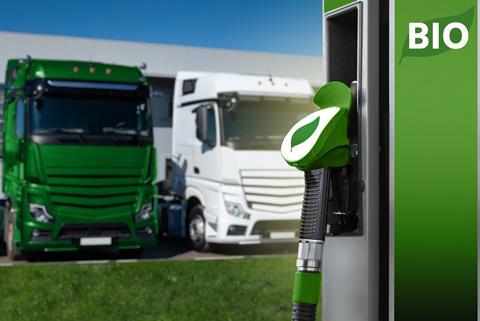 "Like Gefco France, Gardien Transports has signed the Objectif CO2 charter to help reduce greenhouse gas emissions," said Frédéric Briand, COO, Finished Vehicle Logistics at the company.
Objective CO2 is a voluntary CO2 emissions reduction programme set up by the French Ministry of Ecology, Sustainable Development and Energy (Medde) and the French Environment and Energy Management Agency (Ademe), and drawing in professional organisations in the field of road freight transport.
"Our partner is committed to moving the transportation and logistics business forward," continued Briand. "Gardien Transports' values reflect our own, providing all the more reason to support its efforts."
Gefco claims the fuel will reduce CO2 emissions by between 85-90% while also cutting particulate matter by up to 65% on journeys of 500km compared to standard diesel.
Gefco France is currently testing a range of alternative fuels, including natural gas and biogas. This testing is part of a wider initiative in its finished vehicle logistics based on four main priorities: flow optimisation; upgrading its truck fleet to Euro 6 vehicle emission standards by the end of 2021; furthering the eco-driver training programme, which has been running since 2015 – at the end of 2020, 80% had completed this training; monitoring and optimising equipment performance and maintenance.