Stellantis is assembling the workforce that will manage and operate its planned vehicle recycling facility in Mirafiori, Italy. The Circular Economy Hub will recycle parts, recondition vehicles for the used car market and dismantle end-of-life vehicles to recover original components in good condition for reuse and for the recovery of materials for recycling.
As part of its Dare Forward 2030 strategic plan Stellantis said it aims to quadruple revenues from extending the life of products and increase recycling revenues by ten times compared to 2021.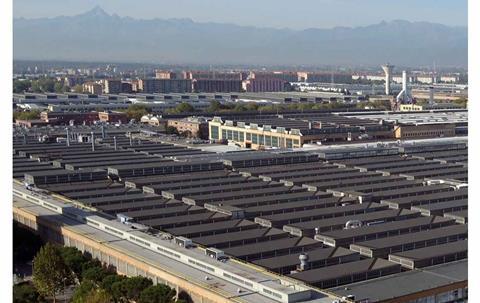 The carmaker said it has created a project team made up of those with professional skills gained from a technical background and those who have experience in production at its facilities in Italy. Stellantis added that the first 200 appointments selected from its employees in Italy would be allocated to roles in production and management in the coming months. The company is also providing skills training for employees.
Stellantis announced the creation of the Circular Economy Hub in September 2022 to carry out operations that meet its strategy to remanufacture, repair, reuse and recycle (4R).
In terms of remanufacturing, the carmaker aims to clean and remanufacture used, worn or defective parts, including engines, gearboxes and high-voltage batteries, and turn them into spare parts. The carmaker said the goal was to offer a sustainable and affordable alternative to its new spare parts offering. The remanufactured spare parts will be sold under the Sustainera brand.
The Circular Economy Hub will also carry out vehicle reconditioning for the second-hand market. At the same time, vehicles at the end of their lifecycle, will be broken down for usable parts and for the recovery of materials that can be reintroduced to the production loop.
The carmaker said the aim of the 4R strategy was to make products last as long as possible to reduce waste and demand for new raw materials, as well as cut energy consumption and emissions.
The initiative matches a number of similar ones being rolled out by carmakers in Europe, including Renault Group, which last year announced its Future is Neutral recycling initiative to extend engine, gearbox and mechatronic parts life.
*Alison Jones, senior vice-president, of the Circular Economy Business Unit at Stellantis, talks more about the carmaker's initiative in this focus on the automotive circular economy published by our sister publication, Automotive Manufacturing Solutions