Mosolf Group is working with technology provider Spectaire to measure vehicle emissions in real-time operations. The finished vehicle carrier will use Spectaire's AireCore tool to measure the emissions from its transport logistics.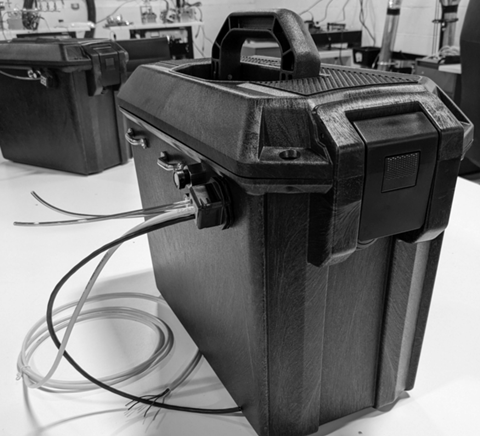 Spectaire Airecore is a micro mass-spectrometer that can be fitted to trucks to directly measure their CO2 emissions, rather than simply relying kilometres driven and fuel consumed. The information is transmitted in real time to a certified database and used for immediate process optimisation. It can also be integrated into the telematics systems in the commercial vehicle. According to Mosolf, it will be able to access route, truck and fleet-based emissions reports by using an app. The data can also be used for full CO2e balancing of the company's own fleet.
Mosolf commissioned auditing company Magility to evaluate the development and production status of Spectaire's tool.
"A team of experts was sent to Michigan to evaluate Spectaire's design, testing and production facilities on site. Magility's conclusion is that the AireCore product meets functional specifications and is on track for use in automotive applications. Further certification and testing will follow once the AireCore product reaches the required level of maturity for European commercial vehicle standards," said Dr Michael Muller, CEO of Magility.
The technology builds on Mosolf's efforts to make its operations more sustainable, which include the expansion of its e-truck fleet and the introduction of trucks that run on hydrotreated vegetable oil (HVO) supplied from its own filling station network.
Mosolf will showcase the Spectaire AireCore at the International Supply Chain Conference, which takes place in Berlin, Germany between October 18-20 this year.