The in-person Finished Vehicle Logistics conference is returning! We are thrilled to announce that our 12th conference will be held on June 7-9, 2022, at the stunning Paséa Hotel & Spa in Huntington Beach!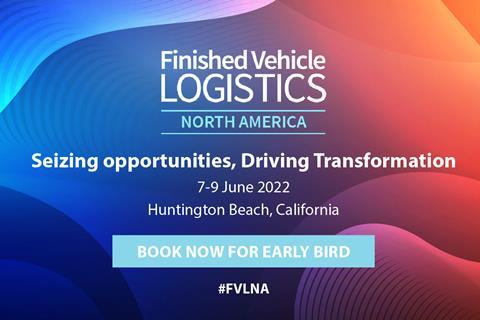 Golfing and Cocktail Reception
Finished Vehicle Logistics North America is kicking off Pelican Hill Golf Club in Newport Beach on June 7-9, 2022. Take advantage of this opportunity to reconnect with old friends, network with old and new acquaintances, settle some competitive scores on the field, and most importantly, relax and enjoy yourself before the conference the next day at the Pasea Hotel & Spa.
Then, join our cocktail reception, hosted by KHS Global Where video calls are out, and face-to-face conversations are back at this year's interactive and engaging event. Beginning with a get together with fellow delegates in a relaxed atmosphere before the conference, our drinks reception provides an excellent forum to exchange views and contact details with some of the finest minds in the finished vehicle logistics sector. Don't forget to book your discounted stay at the venue, the Pasea Hotel & Spa here (Pasea Hotel and Spa - Reservations - Room Availability (synxis.com)

Conference Days (8-9 June)
Sessions will include how vehicle logistics are now normalising the abnormal and how strategies and operations are being implemented. The event will delve into how vehicle logistics is recalibrating and seizing opportunities in the new reality of lower inventory, more pipeline ordering, increased vehicle retrofitting and accessories, shorter order cycles and challenges in vehicle production forecasts.
Key logistics leaders and outbound stakeholders will share their insights and fresh perspectives on the changing landscape of vehicle logistics. They will discuss the strategic and operational changes needed within their own companies and across the broader network for success in the new 'never-normal'.
Other speakers will also be addressing what is arguably the most formidable challenge the industry has faced: the path to net-zero carbon. The production pipelines and sales outlook in North America will be addressed with the latest insight, market intelligence and analysis.
Seize the opportunity to network with 300+ automotive outbound logistics professionals from across North America to evaluate and discuss issues such as capacity constraints, worsening driver shortages, meteorological hazards and rising costs, as well as increased expectations of sustainability and greater visibility across the finished vehicle supply chain.
Spaces are limited, so reserve your EARLY BIRD pass in advance now to avoid disappointment