Horizon Auto Logistics is a privately held integrated automotive supply chain provider offering a wide range of services, including: port operations, cargo handling, vehicle and equipment processing (technical services), plant logistics, inland transportation and distribution management in key strategic locations for Pure-Car-and-Truck-Carrier (ro-ro) cargo such as autos, heavy equipment and projects.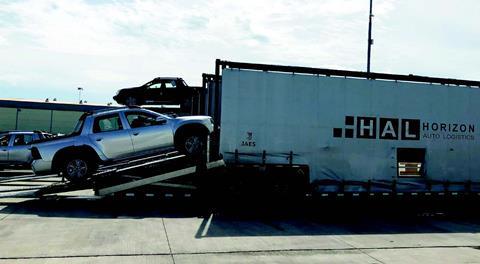 Our state-of-the-art processing facilities deploy the latest technology and equipment in order to guarantee the highest level of services. Our purpose is to help customers become more successful in their supply chain by providing tailor-made solutions that enhance efficiency through technology, visibility and improved quality.
Quality and safety
Safety is a high priority for Horizon Auto Logistics; we provide clean and safe working environments for all our staff through optimal terminal design and intelligent process management. We work with highly skilled workers at all steps of the process, ensuring results consistently meet and exceed expectations. Our goal is to keep our personnel safe in a zero-incident environment.
Visibility and connectivity
Horizon Auto Logistics ensures our customers have complete visibility of operations while their cargo is in our care. This entails continuous access to the performance of every service provided, including track-and-trace, through portals or EDI.
Each of our facilities is operated with an all-inclusive operating IT system that allows us to optimise and automate daily operations and thereby widely reduce the time and cost of operations.
Innovation and technology
We strongly believe we must evolve as fast as, if not faster than the external environment we work in. Therefore, we operate with Innovation Platforms between our various entities and locations, with a strict agenda to continuously develop our technology and product portfolio.
Our 'Total Logistics' philosophy is based on seamless supply chain solutions, including logistics management, to gain control of every event in the supply chain.