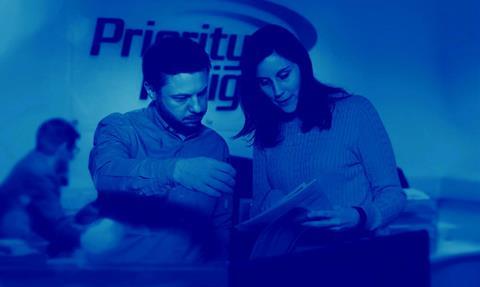 We are time-critical logistics specialists, helping you to meet complex and urgent international transport challenges by adding speed and flexibility to your supply chain.
We partner with and support both OEMs and tier suppliers by adding speed and flexibility to their supply chains. Operating 24/7 365, we display a constant commitment to providing the fastest, most cost-effective and reliable solutions, time and time again.
Why leading automotive manufacturers choose Priority Freight
The potential for disruption in the automotive sector is always a threat as it features long and complex supply chains. Whatever the interruption, from natural disasters to Brexit complications, it's imperative to have a strategic partner that acts fast and is both proactive and supportive.
Priority Freight is already trusted by many of the world's leading automotive manufacturers and component suppliers who rely on rapid response times and delivery on time, every time.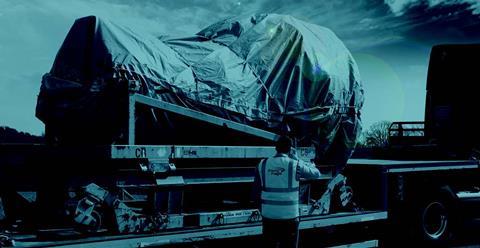 Time-critical solutions
When parts are needed to keep you operational, we understand the need for a fast, secure and reliable response, within your time frame, to maintain the integrity of your supply chain.
The automotive supply chain champions Priority Freight is a trusted partner, providing global time-critical delivery solutions to our customers, no matter what the geography, size, weight, distance or mode of transport. This is a key driver in ensuring the vital support necessary to keep production lines and, critically, the manufacturing supply chains moving.
How you can benefit from Priority Freight's services
• Speed: We minimise the impact of operational breakdowns and optimise the manufacturing supply chain.
• Reliability: Our control centres and global network of partners ensure your shipments are guided and tracked 24/7, from origin to destination, providing total reliability.

Security: Our dedicated team of multilingual logistics experts work 24/7 to ensure your consignment is delivered on time and in perfect condition.
• Control and visibility: We enable our customers to monitor the exact location of their shipments, whether in storage or during transit. This allows for cost control and process planning to minimise downtime.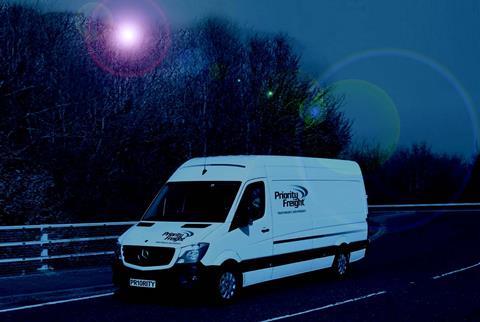 Urgent delivery need not mean unnecessary expense With a network of strategically-located partners, Priority Freight guides shipments from origin to destination, in virtually any location worldwide, employing only the most cost-effective options to meet the time constraints and geographical criteria of each shipment.
Our multilingual teams operate 24/7 365, from locations across Europe, so you can expect one of the most rapid response times in the industry, at under 15 minutes.
The transparency allowed by our cloud-based transport management system delivers total control from end-to-end, with a live tracking system giving you real-time visibility and KPIs.
Our intelligent software even enables you to make changes to the planned routing and mode of transport, should urgency increase. With our intelligent optimisation, we can support your objectives and enhance your profitability whilst reducing your carbon footprint.
Our values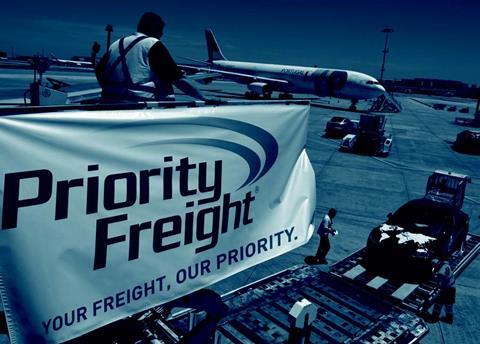 • People: Our people are our biggest asset; their knowledge and dedication to providing a great customer experience are at the heart of our business.
• Innovation: By using our global network of suppliers and 24/7 control centres, coupled with market leading technology solutions, we have the ability to design and deliver solutions that are faster, more cost-effective and reliable than our competitors.
• Performance: We aim to grow our business by providing the highest levels of service quality, at all times, exceeding our customers' expectations.
• Ethics: We act in the right manner, displaying openness and honesty always. We always keep our promises and we strive to ensure our customers and suppliers enjoy working with us.
While we operate with an asset-light business model, your goods will never be re-subcontracted nor will they appear on any subcontractor portal, ensuring more control and better security and visibility.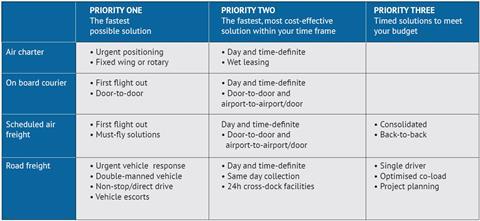 ADDITIONAL INFORMATION
• 80% of Priority Freight's business is in automotive
• Existing customers include OEM and tier suppliers
• We provide global solutions 24/7 365