Australian lithium extraction firm, Lake Resources, has signed a non-binding agreement with Ford for the annual supply of around 25,000 tonnes lithium from the firm's Kachi Project in Argentina.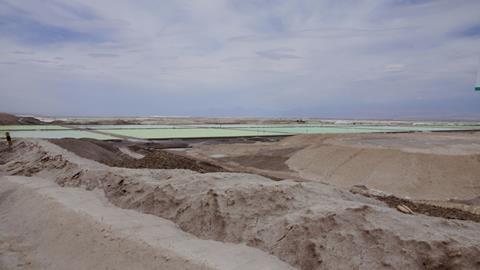 "Ford is sourcing deeper into the battery supply chain," said Lisa Drake, Ford's vice president of EV Industrialisation. "This is one of several agreements we are exploring to help us secure raw materials to support our aggressive EV acceleration."
Lake Resources focuses on clean, high purity lithium production for electric vehicle manufacturing and lithium-ion batteries.
The company's flagship Kachi Project involves direct extraction technology for the development of sustainable, high-purity lithium and three other lithium brine projects in Argentina. The projects are in a prime location within the Lithium Triangle, where 40% of the world's lithium is produced.
This strategic partnership between Ford and Lake Resources coincides with its collaboration with Hanwa, announced on March 29 March this year, to fully develop a clean lithium supply chain to meet the global demand for electric vehicles.
"Both Lake Resources and Ford perceive this as an opportunity for a potential long-term agreement with the ability to scale up environmentally responsible production and participate in Lake's other projects to ensure high-quality lithium products are available to Ford," added Steve Promnitz Lake's managing director. "This MoU with Ford supports Lake's strategy to be a key independent supplier into global lithium supply chains and ensure the security of supply to customers."
Ford has signed a number of agreements to collaborate on its electrification strategy in recent years. Last year, the US automaker and SK Innovation announced a joint venture called BlueOval SK to manufacture battery cells and arrays in the US.
The company has grown its investment in Solid Power, an industry-leading producer of all-solid-state batteries for EVs, making an additional equity investment to help accelerate further development of vehicle battery technology, contributing to a $130m Series B investment round in which the BMW Group became an equal equity owner with Ford.
Ford also announced a new global battery centre of excellence, Ford Ion Park, to expand its battery and battery cell technology R&D, including future battery manufacturing.