Ben Buben (pictured) has moved from his role as vice-president of vehicle processor, Pasha Automotive Services, to take up a new role as director of cargo sales at Jacksonville Port Authority (Jaxport). He replaces Frank Camp, who previously managed the port's vehicle and ro-ro business. Camp has moved to a new role at Jaxport focusing on developing new and existing container cargo business with accounts throughout the south-eastern US.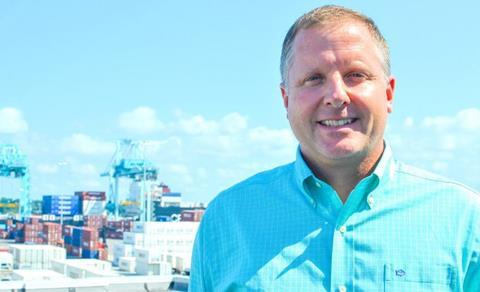 Buben, who has more than two decades of experience in automotive operations and business development, will specialise in vehicle and ro-ro cargoes and oversee new vehicle and ro-ro business at Jaxport, dealing with vehicle processors, carmakers and ocean carriers.
"Ben's knowledge and expertise in all facets of automotive supply chain management will be a valuable asset to our vehicle and RoRo customers," said Jaxport's CEO Eric Green. "We are committed to supporting the continued growth of our auto business and promoting all of the cost-saving advantages Jacksonville is becoming known for throughout the industry."
Jaxport handled more than 667,000 vehicles in total last year and is the US' second biggest vehicle handling port.