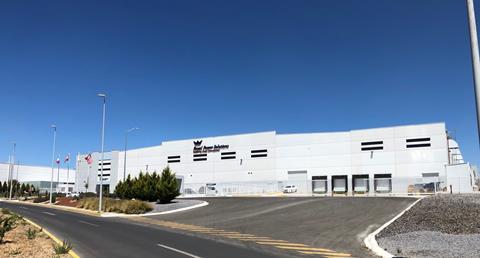 Royal Power Solutions (RPS) vice-president of supply chain Kevin Reed (pictured) believes medium-sized suppliers should find a reason for entry and control what they can when deciding to expand into Mexico.
RPS, based in Illinois, US, celebrated the opening of its automotive parts manufacturing factory in Querétaro, Mexico last month, where it assembles automotive battery terminal systems, moulded plastic covers and studded eyelets for tier one and two manufacturers, including those producing electric vehicles.
As one of Mexico's fastest-growing cities, Querétaro has the second highest GDP per capita and is home to 300 automotive industry companies. The city is in the Bajío region in central Mexico where OEMs BMW, Honda, Audi, Volkswagen, GM and Nissan have invested.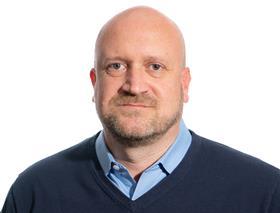 According to Reed, among the main logistics challenges investing in Mexico are the country's locally produced raw material supply and logistics infrastructure.
"The single largest materials input for producing eyelets and terminals – flat roll copper and aluminium – are not available directly from mills within Mexico today," he explained, adding that copper was also used in battery-powered hybrid fully electric vehicles.
Supply and demand
Last year, RPS' supply chain efforts were largely focused on qualifying local suppliers for outside processes and market testing various logistics providers. "Supplier partnerships should be considered and there is no shame in sub-contracting when necessary," states Reed. "The key is to control what you can."
Milk run optimisation (cost-optimal routes for inbound and outbound shipments) is one of the strategies Reed suggests deploying when operating in the country. Regarding challenges, he cites tax and regulation, particularly in focus in light of the news from the US senate last week.
The US-Mexico-Canada trade agreement (USMCA) has now been approved by the US Senate, which has joined Mexico in ratifying the new North American Free Trade Agreement (Nafta). Canada still needs to put pen to paper, however the news does seem to move towards resolution and further lifts uncertainty for North American supply chains.
As the bill becomes law however, it will raise questions for manufacturers and logistics providers around compliance, including how to meet new rules of origin requirements, and rises in production cost, and border trade.
According to the National Auto Parts Industry (INA), Mexico is the fifth-largest automotive parts producer in the world and the largest In Latin America. Looking ahead, INA has forecast that production of Mexican automotive parts will continue to grow, with an expected US$96 billion value by 2021 - another indication of the crucial role the country plays in US automotive trade.
The impact of the USMCA on automotive trade between the North American trading partners will be under discussion at the forthcoming Automotive Logistics Mexico conference to be held in Mexico City between February 25-27
Kevin Reed will be a speaker at the conference, where he will further discuss the challenges and opportunities of operating in Mexico