Gefco has chosen Blue Yonder's cloud-based transport and warehouse management systems to speed the digitalisation of its logistics services for the automotive industry and other sectors. The logistics provider said the adoption of the technology would provide greater agility and flexibility for its supply chain services.
Blue Yonder (formerly JDA Software) is a US software and consultancy company, providing technology for supply chain management and manufacturing planning.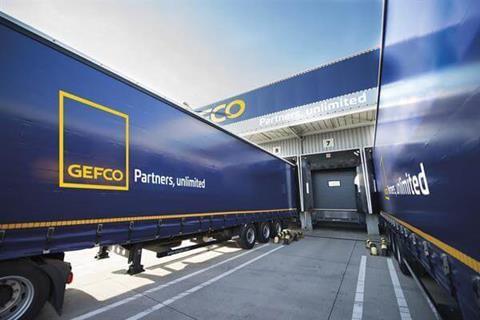 "To accompany our digital transformation, we needed transportation and warehouse management solutions that could help us meet the needs of our customers who face complex, global logistics challenges," said Sophie Baudoux, executive vice-president of information systems at Gefco. "By selecting Blue Yonder, not only will we be able to service our existing customers to address these challenges, but we will also be able to accelerate and grow our business through existing and new verticals, thereby diversifying our offerings and reaching new markets."
Blue Yonder uses the Microsoft Azure cloud platform to manage transport and warehouse operations for its customers. Azure supports software as a service (Saas) programming and tools, including both Microsoft-specific and third-party software and systems.
"By selecting our SaaS-based TMS and WMS, we are confident that Gefco will be able to efficiently grow their business and to prepare for the future. We are proud to welcome Gefco, a global leader in its field, to our ever-growing list of global 3PL/4PL customers," said Johan Reventberg, EMEA president, Blue Yonder.
Gefco has been accelerating the adoption of digital supply chain technology over the past few years, including the launch of services that support the freight and finished vehicle sectors. Last month it set up a partnership with used-car, online-auction platform, Autobid.de, to provide transport and logistics services for the used car market in Germany.
For more about the digital transformation of the logistics sector watch our webinar on optimising supply chain resiliency, which includes input from Salim Shaikh, digital transformation executive at Blue Yonder