Gefco has set up a partnership with used-car, online-auction platform, Autobid.de, to provide transport and logistics services for the used car market in Germany.
Gefco is bringing its Moveecar service to support the auction platform. Moveecar is a digital platform aimed at providing value-added logistics services throughout the lifespan of the car, which Gefco launched in 2019. They include transport, storage and inspection or repairs for last mile deliveries.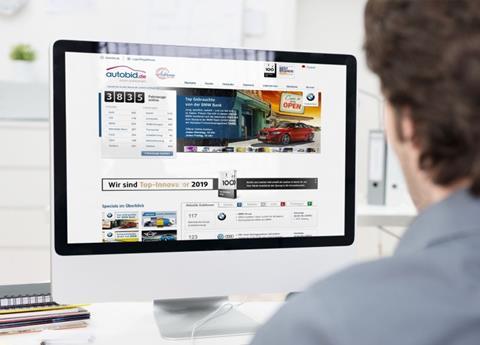 Moveecar also provides a contactless delivery service and prepares delivered vehicles in line with the latest health and safety guidelines, a priority since the outbreak of the Covid pandemic.
Car buyers will be able to evaluate transport availability and costs during the auction process and book a delivery online.
"We are very enthusiastic about working with Autobid.de, a leader on the international used-car market," commented Frank Erhard, general manager of Gefco Germany. "We share a vision of comprehensive first-class service for a seamless customer experience and are very pleased to be providing our partner with our Moveecar one-stop shop offering."
Autobid.de, which is owned by Auktion & Markt, is one of the leading used vehicle marketers in Europe, with 25,000 registered dealers and nine auction centres. It sells around 150,000 vehicles per year.
"From a customer experience standpoint, last-mile delivery is a critical step in the auction customer's journey," said Peter Lindner, board member at Auktion & Markt. "It is the first physical contact with the car brand after a digital journey and most of our customers expect the same, or an even better, digital experience than they receive in other retail environments. We are delighted to meet this need with Gefco's Moveecar services."