Stellantis has signed a five-year agreement with lithium producer Vulcan Energy Resources for the sustainable supply of lithium hydroxide used in the EV batteries it makes in Europe.
Vulcan Energy will supply Stellantis with between 81,000 and 99,000 tonnes of lithium hydroxide over the five-year term of the agreement, produced with a reduced environmental impact.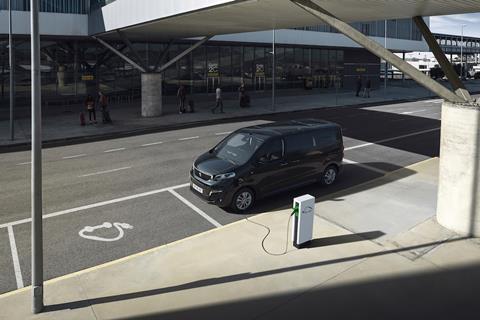 As part of a project it is carrying out in Germany, Vulcan Energy is using geothermal energy to produce battery-quality lithium hydroxide from brine without the use of fossil fuels and minimal water usage. The company said its Zero Carbon Lithium Project aimed to reduce the generation of carbon in the battery metals supply chain. It is also looking to cut carbon from the logistics supporting the supply of materials.
"The definitive offtake agreement with Stellantis aligns with our mission to decarbonise the lithium-ion battery and electric vehicle supply chain," said Dr Francis Wedin, Vulcan Energy's managing director. "The Vulcan Zero Carbon Lithium Project also intends to reduce the transport distance of lithium chemicals into Europe, and our location in Germany, proximal to Stellantis' European gigafactories, is consistent with this strategy. We look forward to a long and productive relationship between Vulcan and Stellantis, as we work to achieve our shared sustainability and decarbonisation ambitions."
Stellantis formed a company with TotalEnergies last year called Automotive Cells Company (ACC) for the supply of EV batteries, which Mercedes-Benz has since joined. According to the Gigafactory Database provided by Ultima Media's business intelligence unit, ACC has specified two gigafactories in Europe so far – one in Douvrin, which is set to open in 2023 and one in Kaiserslautern, Germany, scheduled to launch the following year. Both are aiming for 8 GWh, rising to 24 GWh by 2030.
Stellantis also has a battery plant planned for Termoli in Italy, which is separate to the ACC venture. The company also has two gigafactories planned for North America.
As part of its product sustainability goals, Stellantis said it aimed to make more than 70% of its sales in Europe from low emission vehicles by 2030. The carmaker also said it plans to invest more than €30 billion (€33.8 billion) through to 2025 in electrification and software development.
Earlier this year the company announced it would invest £100m ($137m) in Vauxhall's Ellesmere Port plant for the exclusive production of electric vehicles.