During the 35th International Electric Vehicle Symposium and Exhibition (EVS35), held in Oslo, Norway, last week, VinFast announced its intention to open 50 stores in Europe. At least 25 of the Vietnamese EV maker's stores will open in Germany, 20 in France and five in the Netherlands.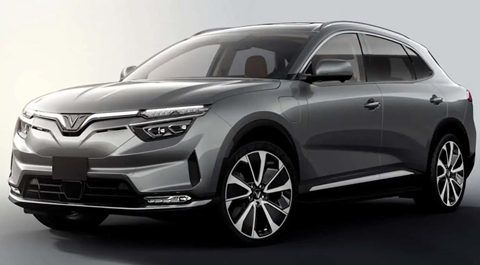 "VinFast is not just here to sell cars. We are here to inspire change and accelerate the transition to EVs for the benefit of the environment," said Le Thi Thu Thuy, Vingroup's vice-chairwoman and VinFast global CEO
It is not yet known when the VinFast stores in Europe will open but, according to the automaker, they will come in a number of different sizes and offer either EV sales only, or sales and service combined.
VinFast unveiled its first smart EV models, the VF 8 and VF 9, at the 2021 Los Angeles Auto Show and CES 2022. Both models are currently available to reserve.
VIetnam's deputy prime minister, Le Van Thanh, asked the Ministry of Industry and Trade to study policies to support the development of Vietnam's domestic automobile industry, consistent with global trends in favour of EV adoption.
The request was in response to the proposal of the Vietnam Automobile Manufacturers' Association (Vama).
Vama outlined Vietnam's automobile industry strategy and the country's net-zero carbon emission targets at the United Nations Climate Change Conference (COP26).
The association proposed an EV development programme, along with a plan to convert fossil-fuel cars to EVs.
Proposed Vinfast locations in Europe
Germany: Frankfurt, Berlin, Cologne, Oberhausen and Hamburg.
France: Paris, Marseille, Nantes, Rennes, Nice, Montpellier, Aix en Provence and Metz
Netherlands: Amsterdam