Emergency logistics provider Evolution Time Critical has opened a logistics control centre in Porto, Portugal to serve customers on the Iberian peninsula.
The company said the centre, which opened in September this year, will expand its capabilities in a significant and growing market with close ties to the automotive sector.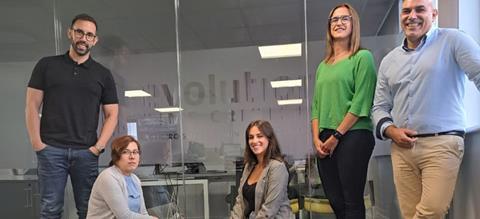 The team in Porto will be led by Ricardo Santos, a transport expert with 15 years' experience on the Iberian Peninsula. Santos will lead a team of five specialists focused on providing time-critical transport services.
Closer to growth
According to Evolution, faced with rising costs and ongoing supply chain disruption associated with sourcing parts and material from China, European automotive companies are finding more cost-competitive options closer to home.
At the same time the Iberia region is seeing substantial growth in its automotive industry. Spanish automotive exports grew by 12.8% in 2021 and Portugal mirrored this growth at 12.7%, with a combined total of 21 automotive OEMs present. Spain is Europe's second-largest automotive manufacturing region with an estimated revenue of €35 billion.
Evolution said the opening of the control centre in Porto meant it is now well-placed to provide expanded support and on-the-ground services to its customers in the region. The new office will also enable the company to serve other local markets, with potential growth in areas like high fashion, according to Evolution.
"We are excited to expand our capabilities in Spain and Portugal," said Graham Little, managing director at Evolution Time Critical. "With the increasing reliance of Europe-based OEMs on Iberia's rapidly growing automotive industry, this new control centre will be perfectly positioned to provide immediate and comprehensive support.
Little pointed out that the latest centre follows the recent establishment of its office in China, to which it will be linked along with centres in the UK, Germany and the US.