Emergency logistics provider Priority Freight has helped one of its OEM customers overcome delays in the delivery of automotive parts between Serbia and South Africa by flying them from Belgrade to Johannesburg, via Ostend and Amsterdam.
The unnamed carmaker, which has an assembly plant in East London, on the south-east coast of South Africa, was forced to temporarily suspend production because of parts shortages caused by transport delays across the border between Serbia and Hungary. Normally, the parts it requires are moved from Serbia by road to Amsterdam's Schiphol airport in the Netherlands for onward delivery by air to Johannesburg's OR Tambo airport.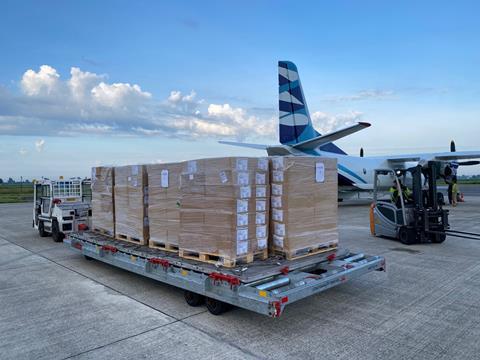 In answer to its customers need, Priority Freight flew the nearly 900kg of parts directly out of the Serbian capital Belgrade on a charter to Ostend airport in Belgium, where they were transported by road to Schiphol and transferred to the international flight to Johannesburg. From there the parts were taken the final 600 miles on a private charter twin-prop. The whole trip took less than 48 hours and the carmaker was able to restart production.
Managing disruption to the supply chain has become the norm in the automotive industry and logistics providers are tasked daily with ensuring the delivery of components, whether it be in the face of ongoing Covid-19 problems, the semiconductor shortage or the current war in Ukraine.
Automotive Logistics will showcase the creative strategies being formed by OEMs and suppliers at the Automotive Logistics and Supply Chain Europe conference taking place this week (May 2-4).