Priority Freight has relocated one of its German operations to a larger facility in Frankfurt to support the company's strategic growth plans and domestic investments.
The leading time-critical logistics specialist is now based in Kelsterbach, close to Cargo City North – the nucleus of shipment operations in Europe. The new site allows for access to transport links and airport facilities and, importantly, permits further expansion.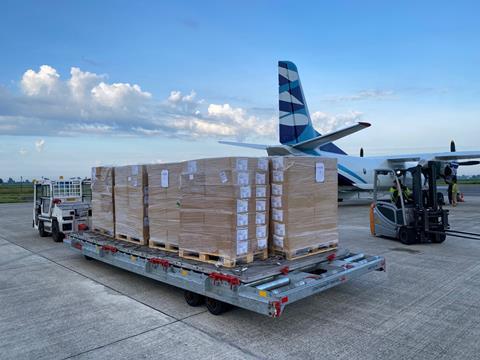 "This new building forms a strategically important part of our air freight operations and, in collaboration with our other offices, gives our customers an enhanced range of scalable solutions for their logistical challenges," said Marco Sauer, general manager of Priority Freight's new office. "The company's preparedness for Brexit has resulted in very few delays for our customers, and we continue to transport goods successfully between the UK, Europe and beyond, without any issues."
Sauer added that the company had recently seen a dramatic increase in customer demand from both customers in Asia and the Americas.
"Our larger Frankfurt office will be central to our efforts to serve this new business. We look forward to consolidating Frankfurt as a Priority Freight centre of excellence, and it is already proving its worth," he continued.
Priority Freight has maintained a long-standing presence in Germany. Initially with an office in Krefeld, North of Düsseldorf, and a second in the cargo village at Düsseldorf airport, which relocated to Frankfurt in 2020.
Priority Freight's operational capacity in Germany has since expanded, needing larger sites to sufficiently meet customer demand.
The company looking to expand its headcount to support its clients' 24/7, 365-days-a-year logistical needs.
The UK-based firm has nine offices across Europe offering expedited logistics services to customers.