The Automotive Logistics and Supply Chain Global conference will be back in its old home of Detroit this fall, bringing leading decision makers and experts from across the automotive supply chain and logistics industry face to face with each other again for the first time since the Covid-19 pandemic.
The return gives a new impetus to this year's theme – Accelerating stronger together – and there is much to discuss as the North American and global vehicle markets recover from the Covid-19 pandemic and deal with huge supply chain disruption, along with inventory and cost pressures.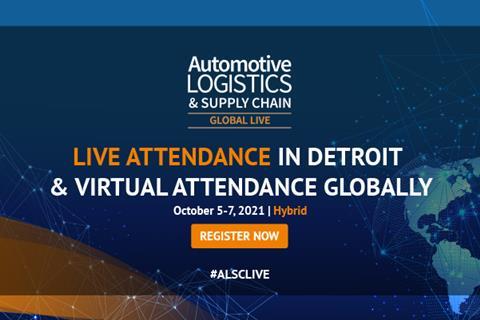 The industry is adapting to fast-changing technology, regulatory and consumer changes – notably by ramping up electric vehicle output, digitalising processes and meeting emission and sustainability targets.
Extremes in material shortages, freight rates, production disruption and low vehicle inventory levels are forcing supply chain leaders to challenge existing strategies and supply chain models. Manufacturers and providers are increasingly digitalising automotive logistics, putting data at the heart of connected factories and supply chain ecosystems. Freight management has also become more demanding than ever.
Meanwhile, packaging engineering and returnable container management are at the heart of efficient supply chains. Establishing the most optimal packaging and material handling solutions can significantly reduce waste, cost and emissions, whilst improving cycle times in plants and warehouses
Governments and OEMs are putting in place roadmaps for zero-emission mobility. As EV sales accelerate, both existing and start-up automakers are racing to forge partnerships and adapt supply chains to the complex requirements of manufacturing and transporting electric vehicles. That includes shaping net carbon zero supply chains and logistics, agreeing on standards for measuring emissions and reducing empty miles.
At the heart of this challenging transformation is effective logistics and supply chain management. That is why new and established OEMs – from Tesla to GM, Rivian to Ford, Lucid to Stellantis – are putting supply chain resiliency, manufacturing flexibility and logistics optimisation at the centre of their strategic recovery and transformation plans.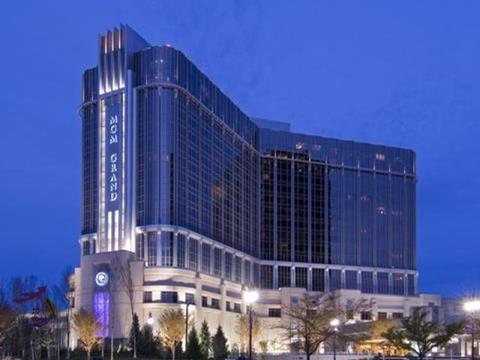 Leading decision makers and experts from across the automotive supply chain and logistics sectors will be meeting at Automotive Logistics and Supply Chain Global Live to delve into all of these topics. The event features major topic tracks, with data, panels, interviews and case studies for deep dive insight into the most important areas of automotive logistics.
This year's event will be both a live event and a virtual one – back at the MGM Grand in Detroit between October 5-7 for a personal gathering – and back online, continuing a successful global programme of digital livestreams, virtual events and broadcasts that Automotive Logistics and Finished Vehicle Logistics have held over the past 18 months.
The return to in-person events offers the opportunity for meetings, personal connections and closer collaboration. At the same time, the proven opportunities of the virtual platform mean this year's Automotive Logistics and Supply Chain conference really is a global event despite the ongoing restrictions to travel in certain regions.
So, whether it is with a friendly elbow bump, a click of a button, a smile on screen or a knowing nod, Automotive Logistics and Supply Chain Global Live offers even more ways to connect, develop collaborative strategies to tackle the challenges ahead, innovate to support the electric and autonomous transformation of the industry and, at the end of day, accelerate stronger together.