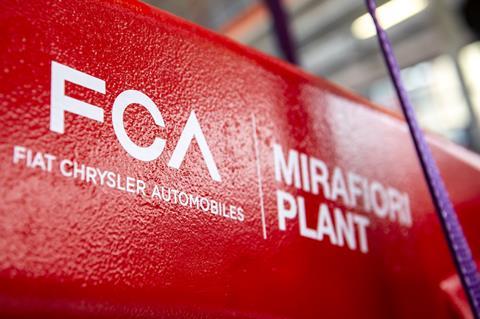 Global carmaker Fiat Chrysler Automobiles (FCA) is to build a new battery assembly plant next to its Mirafiori car factory in Turin.
Preparations for the new unit, housed in a specially designed building, will begin early in the new year. There will be scope for expansion as FCA intends that the batteries produced will be used by future generations of fully electric FCA models.
The planned development follows the general trend in the automotive sector of co-locating battery and electric vehicle assembly plants, in part because moving lithium-ion batteries has higher risks and costs attached, along with strict regulations, compared to moving normal batteries, traditional engine parts or the lithium-ioin cells.
The announcement comes a few months after FCA said it would build a new electric-powered Fiat 500 at the Mirafiori plant from the second quarter of next year. Initial production will 80,000 units per year, with the potential to increase output in the future.
Also, the group's Maserati marque will also build its first all-electric models, the GranTurismo and GranCabrio, at the Grugliasco assembly plant in Turin.
The battery hub, initially costing around €50m ($55m) to set up, will have the most advanced technology with modular and flexible processes, and include collaborative robots working alongside operators, the company said.
After assembly, state-of-the-art electronically controlled systems will be used to test the batteries' efficiency.
In addition, the hub will have an advanced technology centre dedicated to quality control and testing of components provided by suppliers. Prototyping and experimentation work will also be carried out during the pilot process, the carmaker said.
Robot builder and industrial automation group Comau of France will be an FCA partner at the battery assembly plant.
"With its new car battery assembly centre at Mirafiori, FCA accelerates its drive to electrify, adding now another element to the 'ecosystem' that starts from [the] supply chain and ends with customer support," said Pietro Gorlier, chief operating officer for the company's EMEA region.