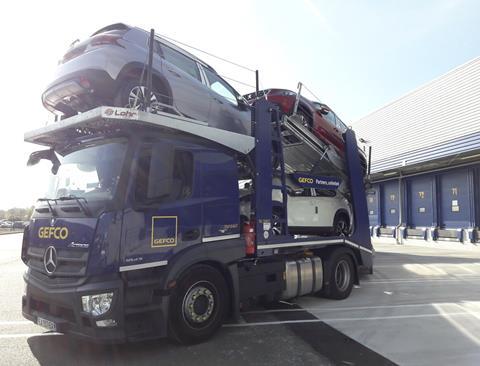 Ford has chosen logistics provider Gefco to distribute new vehicles to the carmaker's dealers in France, equal to 40,000 units annually.
Gefco began making deliveries in May as dealerships across France gradually reopened after the closures caused by the coronavirus. The logistics provider has also been making direct deliveries to end customers, part of Ford's new distribution plan for France and a service in which Gefco specialises.
Vehicles are being moved to both dealers and end customers from vehicle distribution centres in Creutzwald in the east of France and Douai in the north, as well as from the sea ports of Sète in the south and Zeebrugge, in Belgium, to the west.
Supporting that, Gefco said its compound in Etupes, in the east of France, was managing transport loads and delivery rounds according to volume and destination.
The logistics provider already provides logistics and distribution services for Ford in Europe, namely in Austria, the Czech Republic, Germany, Romania and Spain.
"We're delighted and proud that Ford has renewed its trust in Gefco through this contract for the French market," said Yvon Pasquiou, sales and marketing director at Gefco France. "Our valued-added solutions and unique automotive logistics expertise enables our customers to optimize their supply chains and focus on their core business."
Formerly the logistics division of Groupe PSA, Gefco has been majority owned by Russian Railways since 2012 and has diversified its customer base and services to include a number of leading carmakers.
Gefco was also keen to highlilght the safety measures being taken to deliver the vehicles during the current pandemic. They include guidelines for drivers explaining the health protocol to follow in every type of delivery situation. Masks, gloves, hand sanitiser and disinfectant wipes have also been provided to enable drivers to comply.
Gefco's Moveecar direct delivery service for new and used vehicles also offers a certified disinfection and sanitisation system between pre-delivery inspection centre and home.