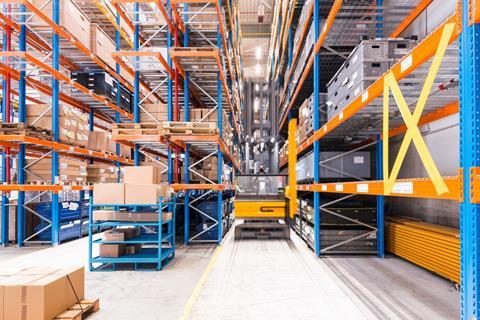 Logistics and transport provider cargo-partner has added capacity to its Dunajská Streda warehouse in Slovakia to improve services for one of two automotive customers served out of the facility.
The company has added more than 3,600 pallet slots to the iLogistics Center bringing the total to 26,700 on an area of 18,300 sq.m. That includes around 2,730 slots for euro pallets (120x80cm) and 900 slots for the slightly bigger 160x80cm sized pallets.
The facility manages the kitting and packing of more than 1m parts a year for its two automotive customers.
According to cargo-partner the warehouse uses two narrow aisle forklifts with floor induction. The forklifts are used in the storage zone and service area for fine picking, kitting and packing of automotive parts.
"Our latest investment in Dunajská Streda was motivated by our desire to enhance and expand our collaboration with a long-term automotive client," said Tibor Majzún, managing director of cargo-partner in Slovakia. "With the addition of more than 3,600 new pallet slots, we are glad to streamline our warehouse operations and continue our growth together with our valued customer."
The iLogistics Center has direct connection to the Metrans rail container terminal in Dunajská Streda and is therefore one of cargo-partner's most important rail hubs in Europe. Its location provides rail access to most major seaports in Europe and to China via the New Silk Road.
In addition to the iLogistics Center cargo-partner operates a second warehouse in Bratislava on a total area of 8,200 m² with 14,000 pallet slots.