Carmakers and suppliers in Japan and South Korea took the precaution of closing factories as typhoon Hinnamnor battered the region this week.
The typhoon is the strongest tropical storm recorded so far this year, with winds of 257kph recorded at its height, making it a super typhoon, or category five tropical cyclone.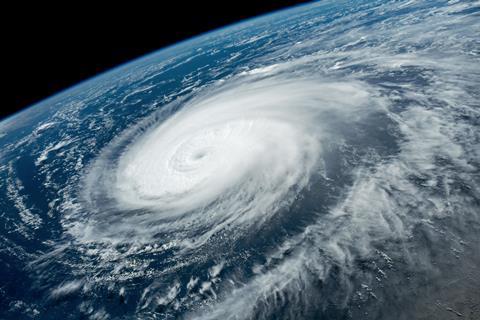 Heavy rain and strong winds hit Okinawa over the weekend and moved to Kyushu on the west of the mainland by Tuesday (September 6). Weather forecasts are predicting anything up to 30cm in rainfall.
On Monday, Toyota suspended evening shifts at three of its plants around Kyushu, including Toyota Motor Kyushu, which assembles Lexus models, as well as the engine plant Toyota Kyushu Kanda and Toyota Kyushu Kokura, which produces hybrid systems. The carmaker continued that suspension through day shift on Tuesday but will resume production at all three plants for the evening shift on the same day.
Meanwhile, Nissan said it had suspended evening and day shifts for Monday and Tuesday at the Nissan Kyushu and Nissan Shatai Kyushu factories.
Japan cancelled around 70 flights in and out of the country on Monday as the storm hit.
The typhoon reached South Korea on Tuesday but only touched the country for a few hours sparing it major damage other than localised flooding before heading back out to sea at diminishing strength. The worst flooding was seen in the city of Pohang, Busan. Parts of Ulsan was also under water. Nevertheless, flights were grounded as a precaution and Hyundai Heavy Industries and Daewoo Shipbuilding and Marine Engineering (DSME) said they would halt operations early on Tuesday, including in Ulsan. LG Chem is also taking precautions at its facilities in Yeosu and Ulsan.
The automotive industries in both countries have previously suffered disruption caused by weather events, including typhoon Hagibis which knocked out Subaru production in Japan in 2019 and typhoon Jebi, which hit Toyota production in 2018. In 2020, typhoons Maysak and Haishen affected automotive parts and semiconductor production in South Korea.
Eight people were killed last month when a record 43cm of rainfall hit the South Korean capital Seoul.