Rashid Abdulla, who leads DP World's Europe and Russia region, talks to Automotive Logistics about how the company's terminal and multimodal investments will serve the demands of a changing automotive supply chain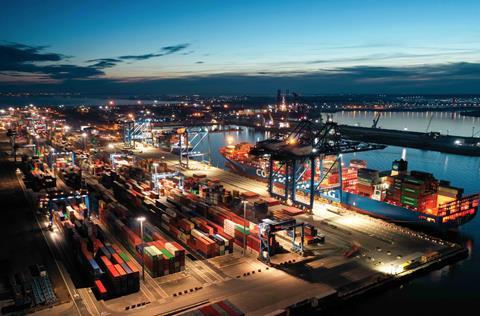 Automotive has been an important but relatively small part of DP World's cargo mix in Europe, including container and multimodal flows through terminals like Southampton in the UK, Le Havre, France and Antwerp, Belgium.
However, DP World's recent investments have expanded its role and potential in the European automotive supply chain.The company has increased connectivity between west and east Europe, while fostering global links, including along China's Belt and Road Initiative. It now has nine deep-sea terminals in Europe after completing major greenfield projects like London Gateway in the UK, Yarimca, Turkey and further investing in Constanta, Romania. It has established and grown its inland hubs, such as Mannheim, Stuttgart and Germersheim in Germany. The company has launched new direct rail services from Stuttgart to Hamburg and also relaunched the Stuttgart to Rotterdam direct rail link, helping to shorten linkages to automotive markets and supply networks.
Over the past year, DP World has further expanded its multimodal offering by acquiring Danish short-sea shipping company Unifeeder and P&O Ferries, integrating a dense network of ferry, feeder and ro-ro routes.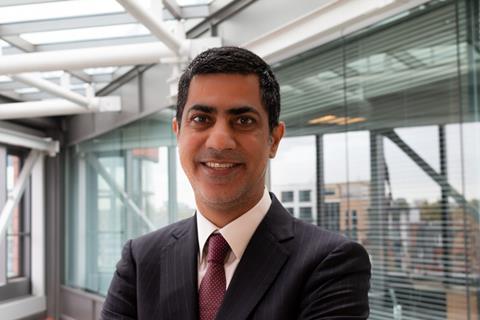 These additions show DP World's evolution from a marine terminal operator to a trade-enabling solutions provider. The company offers full-service logistics parks like those at London Gateway – modelled in part on its flagship free trade zone at Jebel Ali Port in Dubai – combined with contract logistics across warehousing, customs processing and multimodal transport, linked together using digital tools to improve supply chain performance and agility.
Digital technology: foreacsted impacts
• Process costs –50%
• Procurement –20%
• Revenue +10%
• Trade growth +34% over 15 years
• Blockchain stores 10% of GDP by 2027
Sources: Centre for Global Enterprise, WTO, DP World
Rashid Abdulla, chief executive and managing director for DP World's Europe and Russia region, understands the ambition and the patience required for this strategy. Abdulla played major roles at Jebel Ali, and was later chief executive of the Asia Pacific region where he helped build long- term operations and partnerships in China, South Korea and South-east Asia.
He also understands how consumer demands for speed of delivery are increasing cost pressure and risk across the supply chain. He thinks that automotive players therefore need more control and visibility across each link – and DP World's land, infrastructure assets and systems in Europe are geared to do just that.
Automotive Logistics: What are your strategic priorities over the next three years for the Europe and Russia region?
Rashid Abdulla: Our aim is to grow business at our ports and make changes necessary to support easier mechanisms to do business at the port. The interconnectivity of Europe is one of its main strengths but, when it comes to logistics and commerce, it can be a burden. The reliance within the supply chain to deliver – and deliver fast – means manufacturers expose themselves to risk. With consumer trends only going one way, Europe-wide logistics providers need to be savvy about getting goods from east to west and vice versa.
Automotive players today face the challenge of how to build greater control across their supply chain. DP World offers end-to-end trade enabling solutions from plant to plant around the world through our 80 terminals. Not to mention value- adding products and services such as ro-ro, warehousing, storage and other key services for our customers. In short, it's the ability to deliver our vision of being an integral part of the supply chain.
Post-Brexit potential
84% of cargo at London Gateway and 96% at Southampton is from outside the EU. DP World has software and processes for customs clearance

and capacity for large volumes

To alleviate congestion post- Brexit – and in the event of 'no deal' – DP World has rail options between the UK and Europe, including China-Europe trade lanes

It also has short-sea containerised services as alternatives to ro-ro Recent expansion includes links between the UK and Baltic countries
In Europe, do you see asset ownership – such as acquiring Unifeeder and P&O Ferries – as central to this strategy?
If you look at other players in the logistic space and especially the digital-first companies, they are all moving towards an asset-light model. This has served them well. However, if everyone is looking at being asset-light, someone has to own the assets. We believe we have a great product mix in Europe and owning assets allows us to be partners of these digital disruptors and again position ourselves as an integral part of the supply chain.
Do you see scope to simplify how OEMs contract across carriers and 3PLs?
Reducing complexity for OEMs is a must, but at the same time we recognise that the automotive industry is not just a simple door-to-door solution. Sometimes there is a need for 3PLs to deliver the 'fine' logistics. And we are ready to work together with them – for example, in offering distribution facilities in our logistic parks for spare parts.
Will DP World acquire more assets for ro-ro and vehicle logistics services?
For finished vehicles our present facilities in Europe are limited, but we are open for investment in the right facilities in cooperation with OEMs. We certainly look at investments that are needed around the transport that can add value to OEMs –be it PDI facilities, special storage, charging solutions, etc. We see our container terminals and associated container freight station infrastructure as most suited to the next generation vehicle supply chain. One that is not going to handle high numbers of product versus future supply chains that need to deliver more frequent but smaller lots of vehicles adapting to changing consumer demand and buying patterns.
London Gateway has been a major investment. Are you satisfied with progress so far?
The vision on London Gateway (LG) will take 20 years to deliver. We don't say this lightly because we see its logistics park as a true differentiator in post-Brexit supply chains. Emissions savings and being closer to one of the largest consumer markets in Europe – the UK's South East – are benefits that LG will bring to the economy of the UK for a long time. We have announced some major tenants like UPS, SH Pratts, CMA CGM and Lidl, but we think once the uncertainty around Brexit passes, investments in LG will pick up.
Key DP World Belt and Road locations
China: Qingdao, Tianjin, Yantai,
Hong Kong
Europe: London, Rotterdam, Antwerp, Mannheim, Constanta
Central Asia: Khorgos Special Economic Zone, Port of Aktau
Africa: Djibouti, Somaliland
Asia: India, Pakistan, Thailand
How important will China's Belt and Road Initiative be for DP World?
DP World is on the New Silk Route. We are partners in ports in China such as Qingdao, Tianjin and Yantai and Hong Kong, and are also advising several Eurasian countries, including Kazakhstan, as they upgrade their infrastructure capacity.
Overland, the New Silk Route reduces the time needed for a container to reach Europe from Asia as we witnessed recently with the first train to arrive from China at DP World London Gateway and the first train in the opposite direction exporting UK goods to China from London Gateway. By sea, the average time span is 42 days. By train it takes around 13 days. Everyone wins when goods are moved faster and cheaper.

What role do you see for DP World as the automotive industry shifts more towards electrification and mobility solutions?
We believe that, as the EV industry matures over the next five years, it will be crucial to adapt to changes in the supply chain. These include shorter production cycles, finished vehicle demand for fewer cars and customer expectations for faster service.
We are open to investing in custom-built warehousing or even hosting assembly plants at our industrial parks globally. The opportunities are very different as wesee traditional regions challenged by new geographies, which may be able to serve the EV market just as efficiently.
What digital technology will most improve your operations?
We need to take a step back first to understand the power of designing the network to support a specific strategy. For an OEM, that may mean optimising the network for costs. For a retailer, it might be optimising for speed. The key is to understand what provides competitive advantage. The answer to that question – be it cost, service or speed – becomes the North Star for evaluating the digital products we develop or choose to use. It's about what helps determine the optimum balance among cost, efficiency and service levels for a particular customer or vertical.
For innovation, DP World's key goal is to work with our customers and partners to explore the potential of digital technology to revolutionise the management and performance of supply chains.
For more info: www.dpworld.com