The port of Philadelphia (Philaport) is to benefit from $246m of state investment funding aimed at continuing modernisation at the port and improving regional economic stability.
The latest investment package will help the port build on its success over the past few years and help Pennsylvania develop its economy and job prospects, according to Pennsylvania state governor Tom Wolf, who announced the plan last week.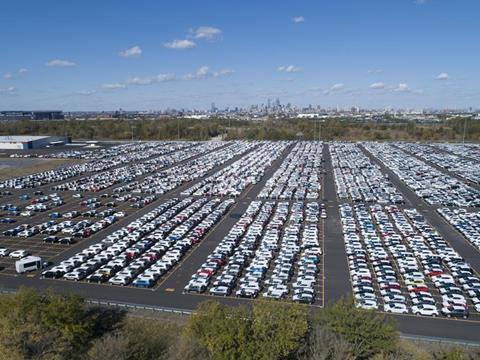 "The port is an economic driver, not only in Philadelphia, but across the commonwealth," he said. "The port supports jobs, encourages trade and builds connections that help businesses and communities across Pennsylvania thrive."
The latest package builds on the $300m Capital Investment Program, first announced in 2016 to develop infrastructure, warehousing and equipment at the port. That funding also helped the development of the Southport Auto Terminal, which opened in 2019. It was the first terminal to be opened at the port for 45 years and is being operated by Glovis America, with a capacity to process 350,000 vehicles annually.
Last year, Philaport also succeeded in getting a $49m grant from the US Department of Transport to help the development of a $130m multi-use berth at the Southport Auto Terminal.
Other critical infrastructure investments at the port have included purchasing and implementing three new super post-Panamax cranes at the Packer Avenue Marine terminal and building two new state-of-the-art warehouses.
Pennsylvania state senator Nikil Saval added: "PhilaPort is the fastest growing port in the United States, serving as a crucial point of connection between our country and the rest of the world, and providing our region with good, family-sustaining jobs. This investment in PhilaPort will help solidify Pennsylvania's pre-eminence along the eastern seaboard in ensuring the smooth transit of essential supplies. I applaud Governor Wolf for his work on behalf of Pennsylvania's future health and success."