Contract logistics provider DHL Supply Chain has published a report that shows how the aftermath of the Covid-19 pandemic will create and speed up certain trends in the automotive industry but arrest others.
In "Automotive – A shifting Landscape" the company gathers research from leading analyst firms that shows how the automotive industry will change because of the influence of new technologies such as automation and electrification, and because of the shift in customer expectations and associated sales channels. At the same time, the focus on environmental, social and governance policies (ESG) will only keep gaining importance.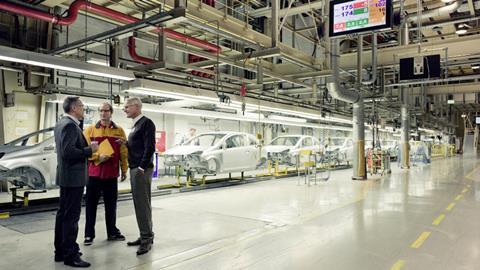 Companies will need to adapt logistics to changing requirements, including lower carbon output, with logistics providers necessarily offering emission-saving transport or value-added services, according to the company.
"The industry will transit into a new normal after the pandemic, with retail models changing and automation increasing," said Dr Dietmar Steins, executive vice-president of global solutions design at DHL Supply Chain. "But these are not the only challenges OEMs will face in the future. We have to acknowledge the role logistics plays when it comes to sustainability."
As carmakers and suppliers work toward a future of electric mobility, Covid-19 is influencing future trends while also realigning previous market predictions, according to the company. It said that investments in such areas as autonomous vehicles have been revised while online sales are gaining ground as an alternative to the physically visiting a dealership.
"Covid-19 is hitting the industry just as we're seeing a transition from the old traditional value tools and profit pools into completely new ones," said business analyst McKinsey, one of the sources used in the report. "As such, the pandemic will act as both an accelerator and a stress test for existing trends and future business models."
Projects and capital expenditures that are not contributing to the immediate bottom line have been delayed, said DHL Supply Chain, adding that some of the industry's deepest-held beliefs about globalisation and supply chains were being put under pressure by the pandemic.
According to the research DHL has gathered, independent regional strategies will gain more importance in the automotive industry, and manufacturers will be looking for more localised and flexible supply chains. With the rise of automation and connectivity, the industry is also heavily investing in artificial intelligence and machine learning. There will also be increased collaboration within the OEM network.
DHL said that manufacturers will need reliable logistics partners with extensive networks when setting up individualised supply chains.