Industry newcomer Vitesco Technologies has signed accords with carmakers Groupe PSA and Hyundai to provide what it said is the first fully integrated, electric axle drive system for volume-production models.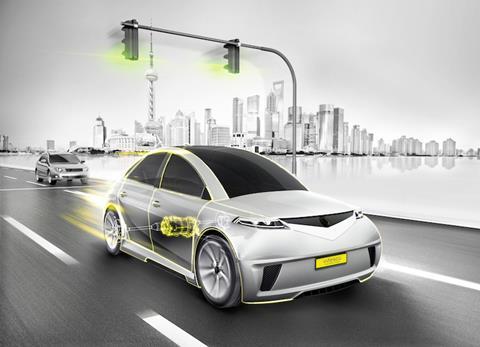 "The agreement with two leading OEMs highlights Vitesco Technologies' position as a pioneer of intelligent customised solutions for all electrification aspects," said the German company, which was formed out of Continental's established powertrain division earlier this year.
CEO Andreas Wolf added: "Our new integrated axle drive unit and our extensive experience in electrifying drive units have made Vitesco Technologies the partner of choice for carmakers striving to be at the forefront of e-mobility."
Production of the new systems has started at Vitesco's plant in Tianjin, China, which the company points out is the world's largest and fastest-growing market for electric vehicles.
By choosing Tianjin, the component maker argues it can showcase the factory's experience in electric drive technologies.
"Highly automated production lines at the plant allow for large production volumes to be built to the highest quality standards," it said.
Groupe PSA of France has selected the drives for its e-CMP modular electric platform, which compact battery EV models such as the Peugeot e-208 and Opel Corsa-e will be built on.
South Korea's Hyundai Motor has opted for Vitesco to be supplier of choice in China for the Encino compact SUV and Lafesta sedan made by joint venture Beijing Hyundai.
Regensburg-headquartered Vitesco Technologies says it has been chosen by other vehicle manufacturers, including German start-up Sono Motors, to supply drive systems for battery electric cars planned for launch in the next 12 months.
Though recently carved out of Continental as an independent company, Vitesco traces its involvement in electric mobility back to 2006 with an electric drive system in Renault's Zoe, Fluence and Kangoo from 2011.
The latest, third-generation version is lighter than predecessors with fewer connectors and cables, thereby reducing costs, said the company.
Looking ahead, Wolf said: "We will be focusing our investment strategy even more heavily on electrified and all-electric technologies and channelling more internal resources into these areas."